Make your island home festive with these cheerful blooms
You can find poinsettias or live and artificial wreaths anywhere around Hawaii.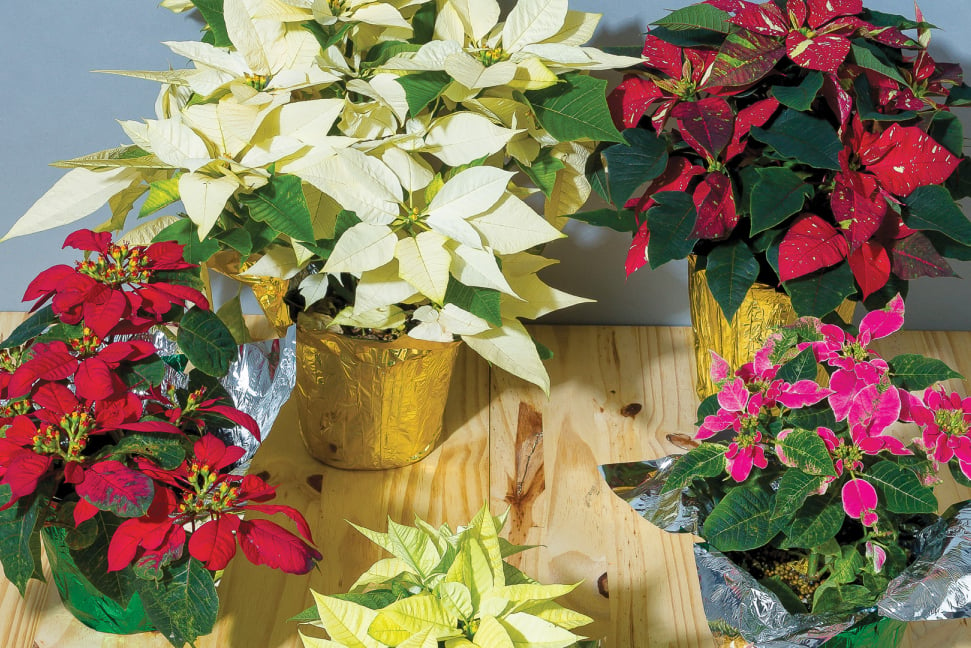 No matter where you live, or what your decorating style, these two timeless, easy-to-find symbols of the season will bring the holidays home.
Bright Blossoms
Every holiday season, you're sure to catch sight of the iconic poinsettia plant. From grocery store displays, mall decorations, church altars, and inside the homes of family and friends, this popular Christmastime plant can be found everywhere. Whether you're looking for a small or large plant, there are more colors than just red to fit your preferences, or you can mix and match. While some plants come planted in a simple pot, others come wrapped with shiny foil. Whichever type you choose to bring home, your poinsettia will add a festive flair to your space. Find a pretty poinsettia of your own, like the ones pictured here, at City Mill or Watanabe Floral.