Making the Most of a Black Point, Oahu Home's Elegant but Small Backyard
How landscapers framed the sweeping panoramic ocean views of this yard in a lavish neighborhood.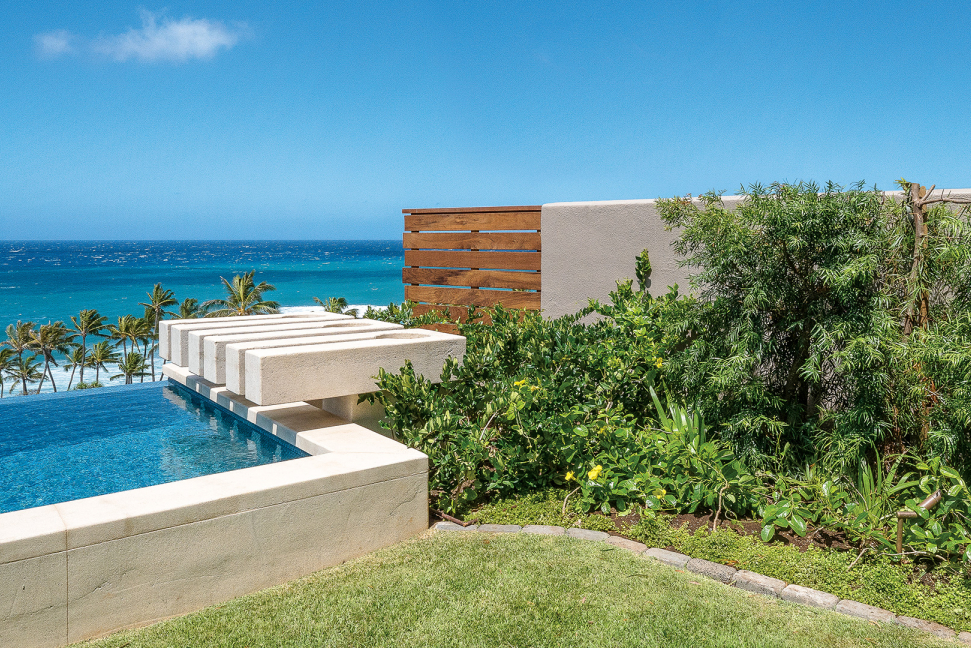 Just to the east of Oahu's iconic Diamond Head monument lies the quiet and paradisiacal community of Black Point. The area, which is set away from busy highways and commercial buildings, captures the essence of modern luxury in Hawaii. Lavish, palatial homes fill the neighborhood here, each one poised to take in the breathtaking views of the rolling waves just below them.
And this home is no different. The backyard, while elegant by itself, works well to frame the sweeping panoramic ocean views – but it wasn't always like this. "When we got there, it was basically a bare lot," explains Steve Dewald of Steve's Gardening Service.