Maui stars in penultimate episode of "The Bachelorette," July 13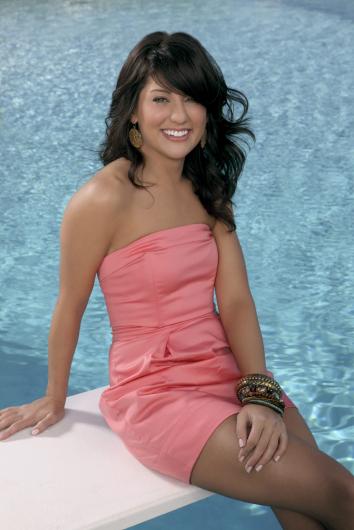 Will it be Ed, Kiptyn or Reid?
Our feeling is it won't really matter which sparkling specimen of the XY-chromosome set is left without a rose when Jillian Harris selects her final two suitors on the July 13th episode of ABC's The Bachelorette. The loser will at least be fortunate enough to get the boot on Maui, where the popular dating-competition reality series filmed the penultimate episode of its current season in May.
Yes, the suitor on the losing end of the rose ceremony will really be sent packing at the oceanside Olowalu Plantation House on Maui's west side—one of the island's most popular wedding locations. (Oh, sweet irony!) But before that episode-capper, he'll get to enjoy some darn fine Maui scenery, activities and dining.
Among the stuff lavished on Jillian (pictured left) and her trio of suitors on Maui:
• Oceanfront suites and haute cuisine for their private dates, at the Westin Maui Resort and Spa and Sheraton Maui Resort and Spa
• A Maui helicopter tour with Sunshine Helicopters
• A cliff-side picnic courtesy of the Hotel Hana-Maui and Honua Spa
• A snorkel cruise with Trilogy Excursions
• A day on the rope courses and ziplines of Kapalua Adventures. (We've done the ziplines, too. Click here for video.)
No surprise, ABC is keeping all other episode details under wraps. (Spoiler blogs, however, are rife with rumors that the final episode of the fifth season—set to air on July 27—was filmed on the Big Island of Hawaii. We'll keep you posted.)
Catch the two-hour Maui episode of The Bachelorette on Monday, July 13 (8 p.m., East coast time/West coast time; 7 p.m., Hawaii time).
Right now our money's on Jillian choosing Kiptyn … mostly 'cause we like his name.