Maui's best new restaurant is a pie lover's paradise
It's easy to see why people are buzzing about Maui Pie, Hawaii's newest go-to place for amazing sweet and savory pies.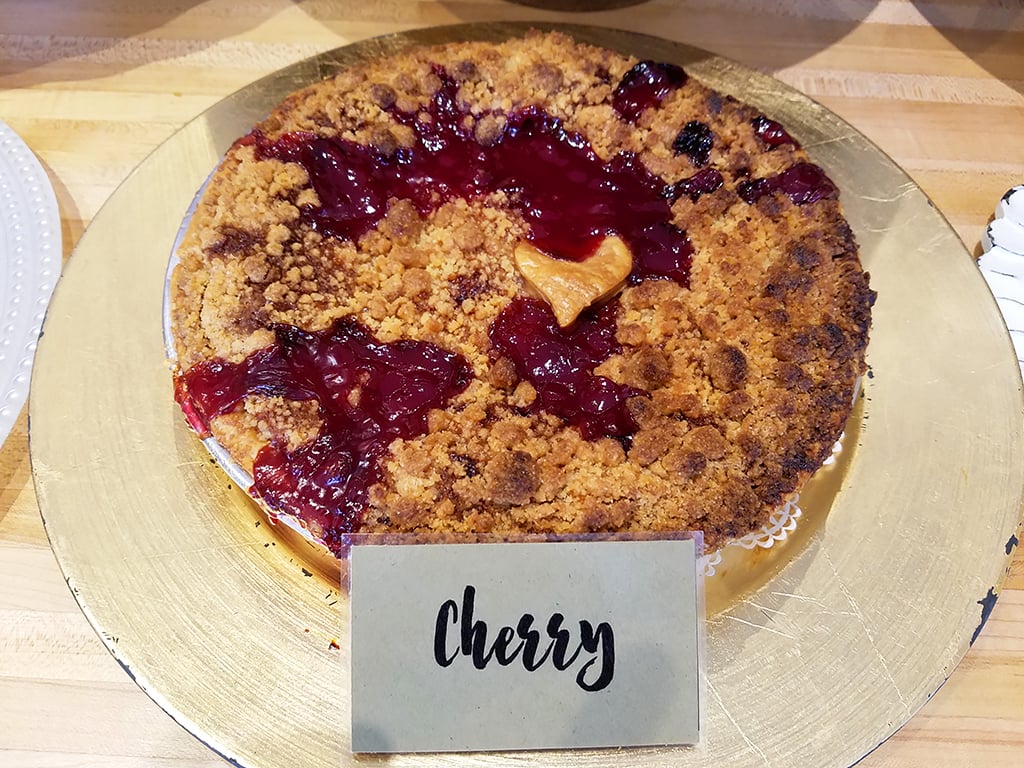 Dig your fork into a pie chock full of fresh fruit and crumbling buttery goodness and you'll know why everyone's talking about Maui Pie. Named HAWAIʻI Magazine 2017 Readers' Choice Award-winner for Best New Restaurant on Maui, the little shop in Kihei that specializes in homemade pies of every flavor is a rapidly rising star.
Owners Ryan and Kellee Houghtaling, originally from Michigan, fell in love with Maui early on. They got engaged and then married on Maui and, after the honeymoon, moved in with Kellee's parents, who ran Grand Traverse Pie Co. in Michigan, for a crash course on making pies. Then they made the move to Maui, where they started out by selling their pies at the Maui Swap Meet. In 2015, demand became great enough that they decided to open their own kitchen and bake shop.
The couple puts their hearts into their pies, and it shows quite literally—there's a signature little heart baked into each pie crust. "My parents would have a little cherry on their cherry pie or a chicken on the pot pie, so we just simplified that to a heart on all of ours. They're baked with love, they really are," says Kellee.
If you're a fan of the classics—apple, blueberry and cherry—you'll find them here, but we recommend a foray into the more localized offerings, like the amazing Mango Strawberry, with big chunks of fresh fruit in the filling, the chocolate haupia (coconut crème) pie or the Mountain Berry, which combines a strawberry, blackberry and raspberry filling with an addictive oat, brown sugar and cinnamon crumb crust.
Even the savory pies, like their No. 1 best seller, the chicken pot pie, or the Portuguese sausage quiche are crowd favorites. Some of the flavors are seasonal (especially around the holidays), so if you go back more than once, keep an eye on the constantly changing chalkboard menu for new and different treats.
"We have always had the philosophy of 'grandma-approved' recipes, and when we moved here, we started playing with the local flavors, like coconuts, macadamia nuts and fruit. As we find awesome new vendors and farmers, we play into what's available," says Kellee. "I pretty much grew up with pie because of my parents' shop. Ryan and I have known each other since we were 14, so he was there, too. We have a pretty strong background in the food industry."
At Maui Pie, you can buy a personal 6-inch pie, a 9-inch pie or a single slice. They also have a selection of other baked goods like turnovers and muffins, and a coffee station off to the side
Their favorite pies?
Kellee: "Mine usually changes to the last pie I ate, but I grew up with cherry pie so I always go back to that one."
Ryan: "Probably the chicken pot pie. We spent a lot of time perfecting that one."
---
10 a.m. to 8 p.m. Monday through Saturday, 1280 South Kihei Rd., (808) 298-0473, mauipie.com. Other restaurants you'll find Maui Pie on the menu: Da Kitchen, Andaz Maui, Fat Daddy's and The Market in Wailea.