Mauna Kea Beach Hotel announces new reopening date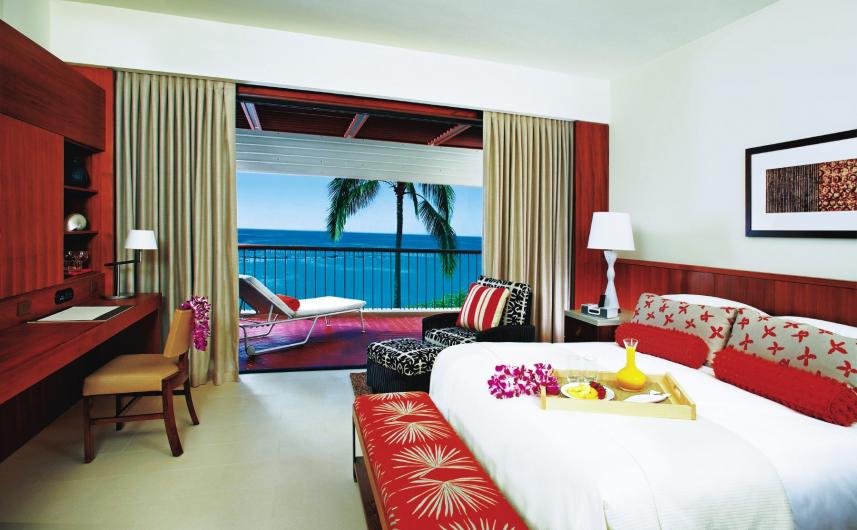 December 20, 2008—that's when the long-shuttered Mauna Kea Beach Hotel on Hawaii's Big Island will reopen to guests. The resort had announced a January 2009 reopening date earlier this year.
The 43-year-old luxury resort shut down after an October 2006 earthquake caused structural damage. More than $150 million has been invested in the Kohala Coast resort's renovation.
There are fewer guest rooms to reserve—258 instead of 310. But, as these new photos show, they're larger and completely refurbished from beds to baths to amenities. Common areas and restaurants were also redesigned. Front desk check-in will be replaced by seated, personalized check-in for all guests. Many longtime hotel employees will be back on the job for the reopening.
Even the Mauna Kea Golf Course has been given a makeover by Rees Jones—son of original course designer Robert Trent Jones, Sr. The United States Golf Association-approved course will debut in December with a new clubhouse.
Click here for more preview photos of the Mauna Kea Beach Hotel redesign. Call (866) 977-4589 to make a reservation.
A gala grand opening week for the resort is being planned for March 25 to 29, 2009. Packages and amenities will be announced soon. Expect much pomp and circumstance.