Mauna Kea Resort Announces New Regenerative Tourism Initiative
Guests will pay a small conservation fee that will go directly towards Hawaiʻi non-profit organizations.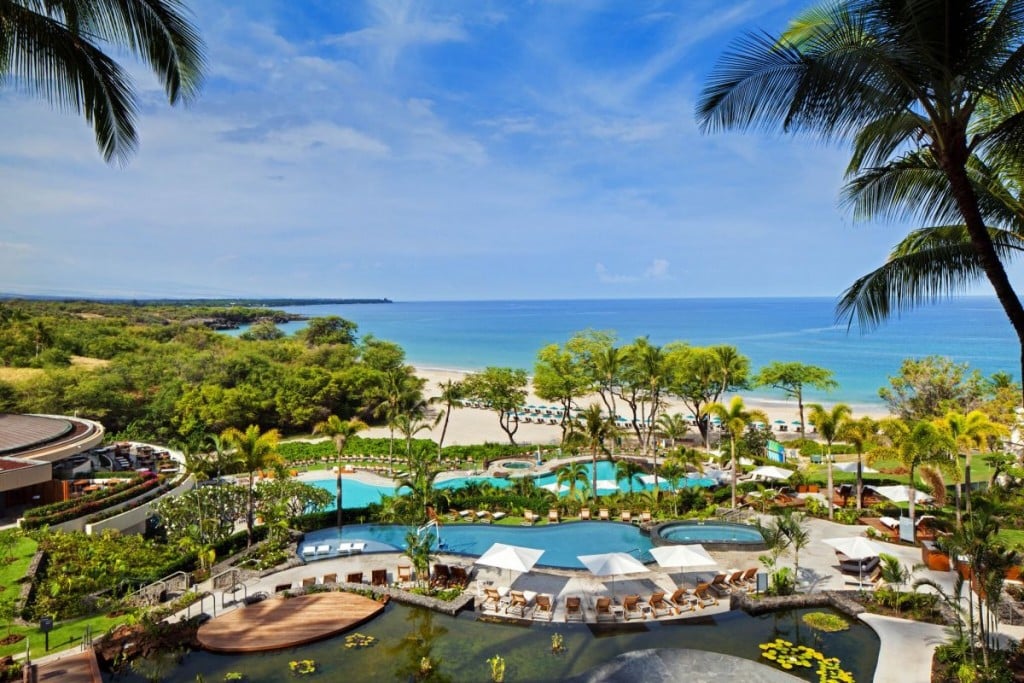 There's been a movement in Hawaiʻi's visitor industry since the Islands reopened again to travelers early last year, and it has taken on the name of "regenerative tourism." Major hotels and resorts have begun working with non-profits and charitable causes to create initiatives and programs to help make the Islands a better place—thanks to the proceeds and contributions by visitors.
On Hawaiʻi Island, Mauna Kea Resort—comprised of the iconic Mauna Kea Beach Hotel, contemporary Westin Hāpuna Beach Resort, and the picturesque vacation rentals Mauna Kea Residences—has thrown its hat into the ring by offering its own programs that will foster awareness and respect for the 'āina (land), kaiāulu (community) and moʻomeheu (culture), as well as support local non-profits.
Those who've booked a reservation at the Mauna Kea Beach Hotel—a beloved classic on the west coast of the Big Island—may see a charitable fee included in their stay. All proceeds from this fee will go toward supporting The Hawaiʻi Island Conservation Fund, which helps to fund two local non-profit organizations, The Nature Conservancy and Hawaiʻi Trust Fund.
The Nature Conservancy works to promote coastal water quality and reef restoration at Kaunoʻoa Bay, and the Hawaiʻi Land Trust (HILT), focuses on helping to preserve Māhukona, an area north of property within the Kohala District that spans the coastline of six ahupuaʻa (land divisions). Within this area, local non-profit Nā Kālai Waʻa hosts and cares for navigational cultural sites, and uses the sailing canoe, Makaliʻi, to teach aspiring navigators how to sail.
Over at the Westin Hāpuna Beach Hotel—formerly the Hāpuna Beach Prince Hotel—guests can join its efforts supporting the Hawaiian Legacy Reforestation initiative. Looking to offset climate change and rejuvenate native forests and indigenous species in Hawaiʻi, the Hawaiian Legacy Restoration Foundation is in the process of planting 100,000 milo trees in the state, and guests can sponsor a tree or even visit the Legacy Forest in person and plant a tree first-hand.
While the concept of regenerative tourism is still very much in its early stages, it's encouraging to see big-name resorts such as Mauna Kea Resort taking the charge in this effort to keep Hawaiʻi beautiful. Reservations to the Mauna Kea Beach Hotel can be made here, and you can book a room at the Westin Hāpuna Beach Hotel here.