Microfiber towel masterpieces steeped in Hawaiiana
These beautiful contemporary creations from Aloha Modern take a cue from the past.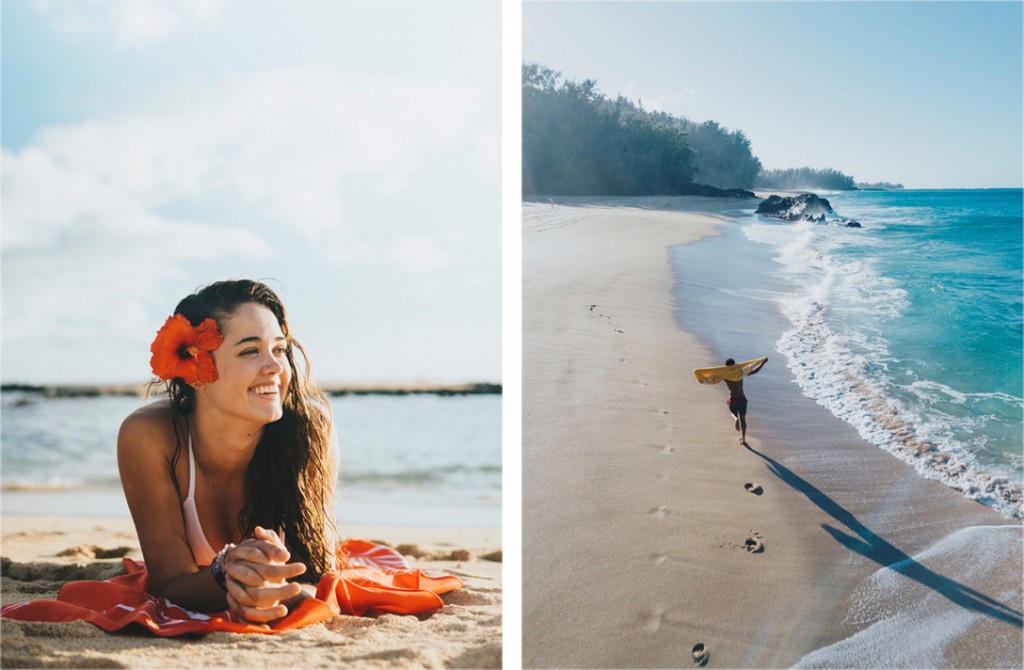 Aloha Modern's beautiful, culturally minded towels and blankets don't just add style to your day at the beach—they contribute to the modern dialogue of indigenous knowledge revival, celebrating Hawaiian practices and people of yore.
Take the brand's latest towel collection, a set of three additions to its cache of microfiber beauties that pays homage to the hana noeau, or Hawaiian cultural arts and crafts techniques that have been passed down from master to apprentice. Upena (fishnets), kaula (cordage) and ulana (weaving) are all represented, age-old, essential skills that produced beautiful, functional items central to everyday Hawaiian life.
Representing each technique is a stunning, intricate pattern, an abstract inspiration of the art itself: woven squares of interlocking, contrasting strips of blue, mesmerizing webs of net-like strands, and green strings of tiny triangles and chevrons, linking together to create a rope-like impression.
Aloha Modern owners Reyn Mukawa and Malia Kaaihue have always been about striking the perfect balance between beautiful and meaningful. While interlocking olive and chartreuse bands pull contemporary-chic well, for example, they represent something much deeper: The linking powers of cordage can represent the daily ancient life of lashing canoes, a person's piko (navel) physically connecting a child to its parent, or in the way modern generations are practicing the art of Hawaiian cordage and reestablishing their link to the ancestors.
These light-as-a-feather, delicately soft towels are made from ultra-absorbent suede microfiber, even though they're much thinner (and way easier to tote around) than your standard beach or gym towel. Other bonus points: They're durable, fast drying and sand-resistant (happy dance!).
$55, livealohamodern.com.