Mokulele Airlines adds Hawaii jet service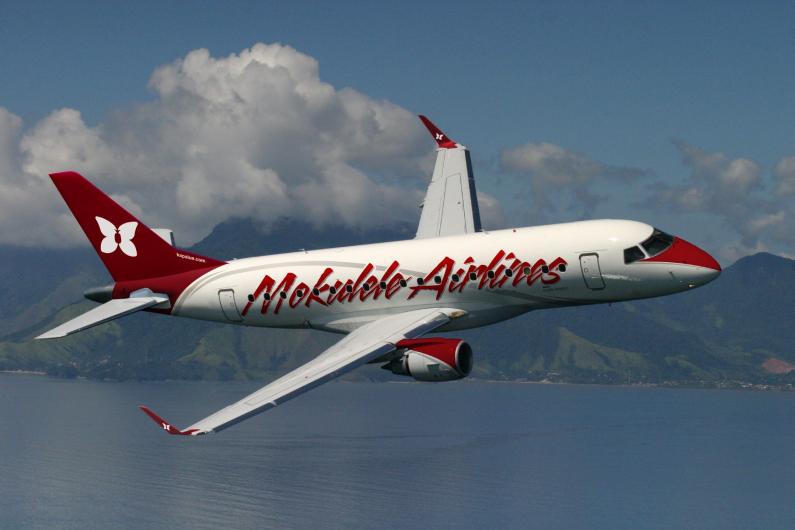 Kailua-Kona-based Mokulele Airlines is adding four 70-seat jets to its Hawaii interisland turboprop service, boosting its daily schedule by up to 36 flights.
The carrier announced today that it would begin jet service on Nov. 19, with flights between Oahu, Kauai and Kailua-Kona on Hawaii's Big Island. Mokulele will fly the Embraer 170 jets (pictured) under an agreement with Indiana-based Republic Airways. Jets will have four first-class seats and 64 coach seats.
Mokulele's jet service will add up to 10 daily flights between Honolulu and Kailua-Kona, 18 daily flights between Honolulu and Lihue, and 6 daily flights between Lihue and Kailua-Kona.
Mokulele currently flies a fleet of seven single turboprop 208B Cessna Grand Caravans, offering 56 daily flights between Oahu, Maui (via Kapalua), Lanai, Kauai, Molokai and the Big Island (via Kailua-Kona). The company was founded in 1998.
A company spokesperson told us that reservations for the jet flights are already being taken on Mokulele's Web site, or by calling (866) 260-7070.