Morimoto Waikiki's pau hana is the freshest happy hour in Waikiki right now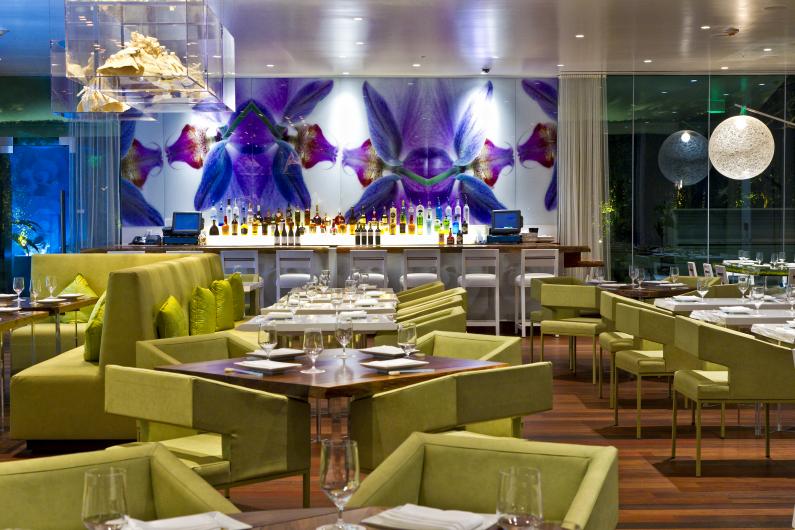 With Morimoto Waikiki's R&D pau hana (happy hour) dishes and specialty drinks, you decide what potentially hits the restaurant's main menu.
"R&D is our little thing for our chefs and bar managers to play around with some ideas, bring out new items and testing the boundaries a little bit of what we can do," says Todd Oyadomari, general manager of Morimoto Waikiki. "You know, if we bring something out and guests like it we put on our menu. If not, we try something else."
Available only from Mondays through Thursdays for two hours a day (5 to 7 p.m.), this bar menu is an expectedly experimental affair, putting a fresh spin on the happy hour scene, especially when you're in the mood for pupu (tapas) outside the typically satisfying realm of sliders and fries. Hamachi tacos, soba noodles with shrimp tempura and the sticky ribs with a tamarind glaze are choice highlights from the menu, and the best part is each of its plates and drinks from the fine dining establishment are priced at $10 or under.
"Happy hour we're trying to bring up to the forefront. In California it's huge and it's everywhere," Oyadomari says. "They have a website where you can look up whose happy hour is what day and what items and that's what we want to do in Hawaii. We want to bring out happy hour and create a great time right after work, have a little drink and pau hana time."
Morimoto Waikiki is located inside The Modern Honolulu along Ala Moana Boulevard in Waikiki.
Additional reporting by Daniel Ikaika Ito.