Nāhuku Lava Tube Reopens After Safety Inspection
Visitors can now return to this popular attraction at the Hawaiʻi Volcanoes National Park.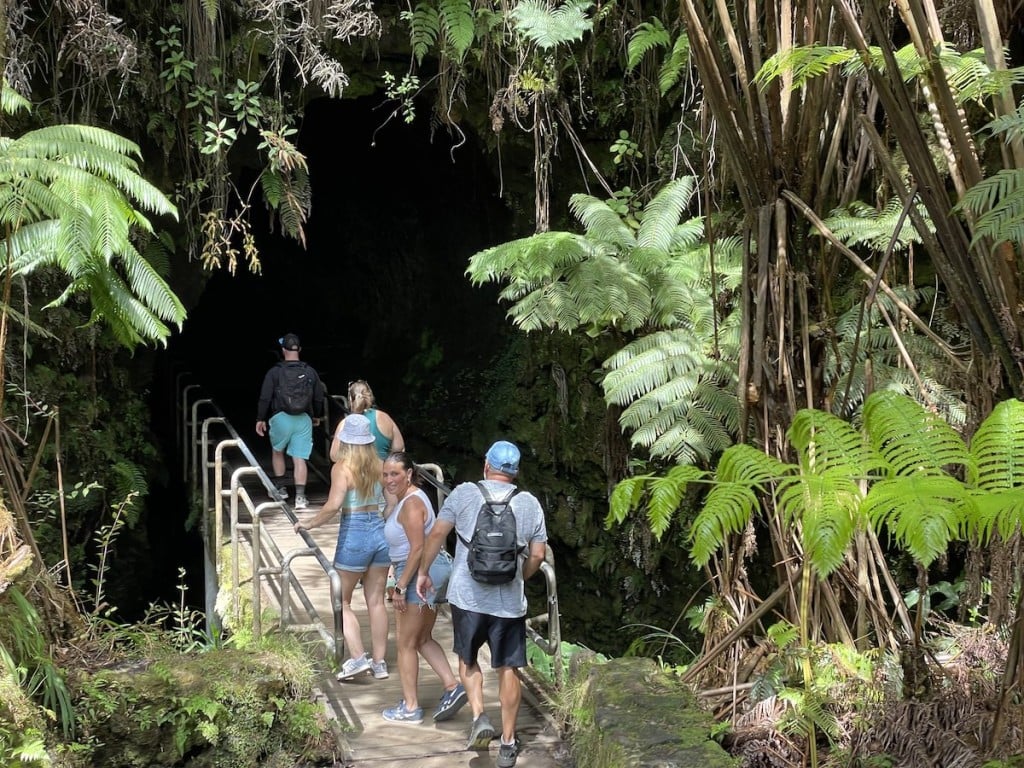 Following an 18-day closure, the popular Nāhuku lava tube in Hawaiʻi Volcanoes National Park has reopened after the National Park Service deemed it safe enough for visitors to return.
The walk-through lava tube—formerly known as the Thurston Lava Tube—had been moving more than usual. Park officials were concerned the tube was widening, making the large overhead slab of rock unstable and potentially dangerous.
But an inspection in the fracture in the slab, plus data monitoring, determined the lava tube was safe and movement had returned to normal. (The park service installed two crackmeters to monitor movement in the lava tube after large rocks in Nāhuku became loose during the 2018 eruption of Kīlauea.)
"Conditions are constantly changing on this living lava landscape, but safety is always our top priority," HVNP superintendent Rhonda Loh said in a news release.
The half-mile loop winds through a verdant rainforest and into the 500-year-old cave. It's one of the top attractions at the Hawaiʻi Island national park.
Despite its reopening, Nāhuku—like any lava tube—comes with dangers: falling rocks, low ceilings, tripping hazards, standing water, and low or no light. Visitors should always plan ahead and check the park website for the latest conditions and stay out of closed areas.
The park calls the lava tube (formerly known as Thurston Lava Tube), Nāhuku in reference to the Hawaiian name which means "the protuberances" and possibly refers to lava that dripped from its once-molten ceiling.