Never Forget When Miss Universe Brook Mahealani Lee Gave the Best Pageant Answer Ever
Find out what Brook Mahealani Lee said in 1997.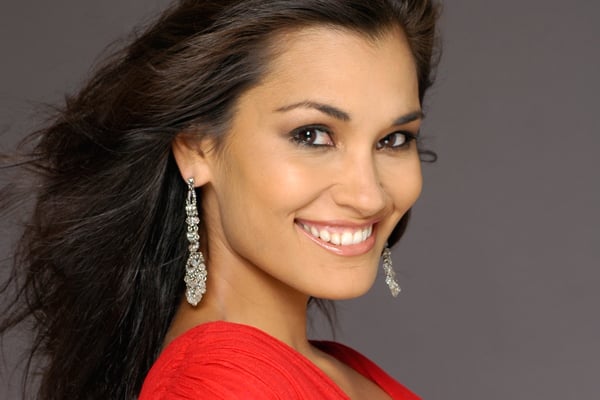 Once upon a time, Hawaii's own ruled not just the world, but the entire dang universe. Pageant universe that is.
Brook Mahealani Lee, born and raised in Central Oahu and a Kamehameha Schools graduate, is something of a trailblazer really. Not only did she win Miss Hawaii USA on her first try in 1997, she then quickly went on to snatch the Miss USA crown, with minimal previous pageant experience is pretty impressive.
But she didn't stop there. She then went on to win the title of Miss Universe—making her the first Miss USA hold a Miss Universe title for 15 years, up until Olivia Culpo won only three years ago.
As a woman with mixed Native Hawaiian, Asian, and Caucasian ancestry, it also made her the first indigenous person and Asian American to wear the crown.
With this forceful track record in mind, we can consider Lee to be something of a King Kamehameha with a sparkly tiara. She did a great job of uniting a lot of things on that front.
The most memorable bite of her reign, of course, was during its final competitive moment: Lee's answer during the Miss Universe Final 3 Question. And not for the unfortunate reasons most pageant answers make the social media rounds these days—hers was surprising, simple, humorous and completely authentic.
The loud laughter, the instant connectedness, the spirit of rooting for people who looked like any of the female friends you made growing up here represented on screen. During a time where Tia Carrere-s were few and far between (a reminder that "Wayne's World" had released more than five years prior at this point), moments like these in the mainstream pop culture conversation were worth every short excitable second.
Clearly the memory of it resonated outside Hawaii. In just general pageant lore, it's considered to be one of the best answers in pageant history. If you type "brook lee" in Google, the search engine's first suggestion is "brooke lee miss universe answer."
Lee's victory on the Universe stage was also a major win for Hawaii's economy as it lead to the state hosting that pageant in Honolulu for the first time the following year.
These days, Lee continues to call Hawaii home. A few years ago, the then standalone KHNL 8  ran a catching-up special on the former beauty queen.
And as for that local rumor her profile is the model of Hawaiian Airlines's logo gracing its planes? That's still up for debate.
Correction: October 27, 2015
An earlier version of this article stated incorrectly that Lee was the first Miss USA ever to win Miss Universe. She's the only to win in the 15 years until Culpo in 2012. She also didn't have zero pageant experience, competing in the Miss Hawaii America for 4 years before moving to Miss Hawaii USA and competing there for the first time.