New Food Truck in Kailua is Bringing Back Old-School Malasadas
After nearly 50 years in business, Agnes' Portuguese Bake Shop returns with a new owner and a new location—but the same recipe for Portuguese doughnuts.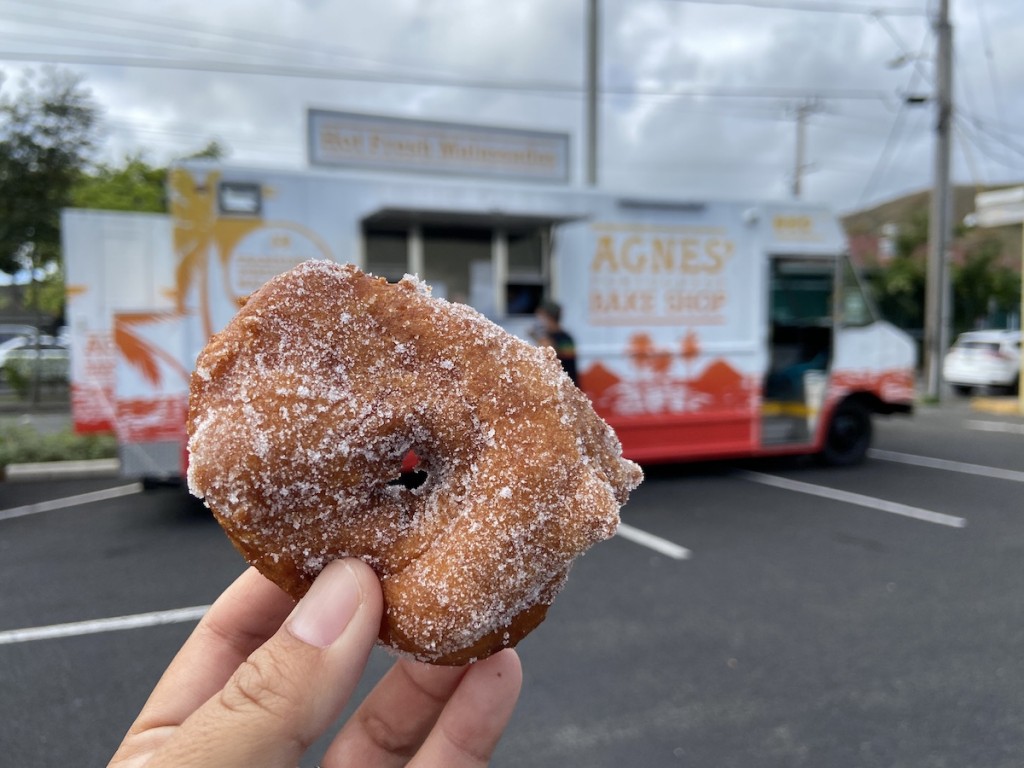 The buzz started on Instagram.
A new food truck had opened in Kailua on Oʻahu, in the parking lot of Manuhealiʻi (5 Hoʻolai St.)—and it was selling freshly made malasadas.
SEE ALSO: So What's the Big Deal with Malasadas?
And even better than that, it was selling freshly made malasadas by Agnes' Portuguese Bake Shop, a beloved Kailua bakery that had been a popular spot for these Portuguese doughnuts (and other desserts and breads) for nearly 50 years until it shuttered in January 2018.
Here's the story: The bakery, which used to be just down the street from this food truck, was run by Non deMello, who decided to close the business because of increased costs. Two Honolulu bakers tried to save the bakery—in particular, the malasadas—but that didn't happen. Then, a few months later, Ryan Katsuno, who grew up in Kailua and frequented the bakery his whole life, bought the rights and recipes to the business. He worked with deMello on perfecting the malasada recipe—it took months!—with plans to either open a brick-and-mortar or a food truck.
But COVID-19 hit. So he went with the food truck, now just called Agnes' Bake Shop.
"Everyone is looking for comfort food right now," Katsuno says, standing outside the truck and throwing shakas to customers, many of whom he personally knows.
Malasadas really are the perfect comfort food—and especially if you're a carb junkie (like me). These deep-fried, sugar-dusted doughnuts were brought to Hawaiʻi with the 1878 arrival of Portuguese plantation laborers from the Madeira and Azores islands. In fact, malasadas, which is loosely translated to "poorly cooked," are thought to be the specialty of São Miguel, an island in the Azores that was first settled by the Portuguese in 1427.
The malasadas from Agnes' are the closest to the traditional version you can find on Oʻahu—without barging into some Portuguese grandma's home kitchen, of course. Crispy on the outside, chewy on the inside—and with the bakery's signature hole (which you get when you shape the dough by hand before dropping them into the fryer). The deep-fried balls are dusted with copious about of white sugar (or cinnamon sugar, if you ask for it), then served in brown paper bags. Perfection.
Open 9 a.m. to 5 p.m. Monday through Saturday (though hours may change), Manuhealiʻi parking lot, 5 Hoʻolai St., Kailua, Oʻahu, @agnesbakeshop808