New "Hawaii Five-O" begins filming pilot episode today on Oahu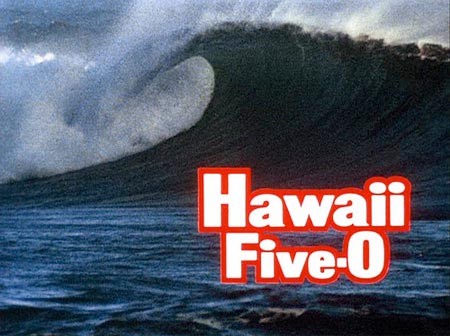 Last night, the Hawaii International Film Festival threw its annual gala Oscar Night America Party at Waikiki's Royal Hawaiian Hotel.
There, amid all the folks dressed in their Oscar best, we ran into Lost actor Daniel Dae Kim. Kim introduced us to Peter Lenkov, executive producer of CSI: New York, who is now also executive producer of Hawaii Five-O, the CBS revival of the classic Hawaii-based TV series.
As we reported last month, Kim was the first actor cast for the Hawaii Five-O revival, playing Det. Chin Ho Kelly, a role originally played by Kam Fong.
Kim and Lenkov left last night's party early. Why? Because filming started on the pilot for the new Five-O early this morning, at Barbers Point on O'ahu.
Kim will be doing double duty for a couple months, since Lost continues filming its sixth and final season into April.
"It's too early to talk about the show," said Lenkov, but he promised he'd talk to us sometime in the next few months, so we could let our readers know how Five-O was progressing.
Then he went off to bid on a handcrafted ukulele at the HIFF gala's silent auction. "I play guitar, but since I'm here, I thought I'd get a uke to take to the set with me."
Kim was similarly mum. "But I can tell you we're excited," he said.
"Break a leg," we said.
In addition to Kim, the new Five-O's cast includes Scott Caan as Det. Danny "Danno" Williams (played in the classic series by James MacArthur) and Alex O'Loughlin as Det. Steve McGarrett (played to iconic perfection in the classic series by Jack Lord).