New Parker Ranch history tour heads out on open range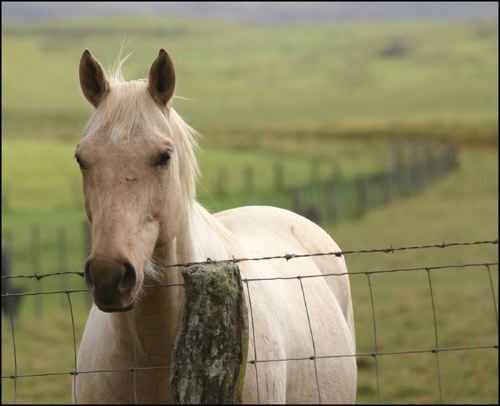 A new Parker Ranch tour takes guests out to historical acreage rarely seen by the public and still worked by real paniolo.
We haven't been on it yet. But it sounded intriguing.
The ranch's four-hour Cattle Country Tour isn't for folks interested in roughing it on the range. There's no saddle time. Instead, you'll be cruising the ranch's dusty backroads in an air-conditioned ranch vehicle with, at most, five others, while your driver takes you to points of interest and regales you with tales of each stop's history.
Parker Ranch, on Hawaii's Big Island, is one of the largest and most historically rich ranches in the U.S. Founded in 1847 by John Palmer Parker, it is also one of the oldest working ranches in the country. Hawaiian cowboys, better known as paniolos, were working Parker Ranch's vast acreage—stretching from the slopes of Mauna Kea to the picturesque ranching community of Waimea—nearly three decades before similar ranching operations began springing up in the American southwest.
Parker Ranch's 135,000-plus acres still annually produces more than ten million pounds of beef, making it the 5th largest cow-calf operation in the U.S.
On the Cattle Country Tour, you'll visit two of the Parker family's most historically significant homes before heading out on Mana Road—one of the oldest roads on the Big Island. Mana Road—essentially a dirt-and-gravel trail—traverses open range where horses and cattle graze. Working stables and cowboy stations are visited along the way, including historic Makahalau station where the tour stops for a picnic lunch. You'll also visit the original Parker family homestead, in the shadow of Mauna Kea.
A four-hour tour just too much ranch for your blood? Take the hour-long Mana Road Tour— a shorter trip on the road, a few less stories, no lunch, but lots of history.

The Cattle Country Tour is $135 per person and includes a picnic lunch and beverage. The Mana Road tour is $50 per person, with snack and beverage. Both tours have a maximum of six passengers, minimum of two.
For more information, call Parker Ranch at (877) 885-7999, or click here.