Noho Home's Designs are Inspired by Hawaii and Native Hawaiian Culture
Textile designer Jalene Kanani Bell creates stylish carpet, fabric and wood elements inspired by her Hawaiian heritage.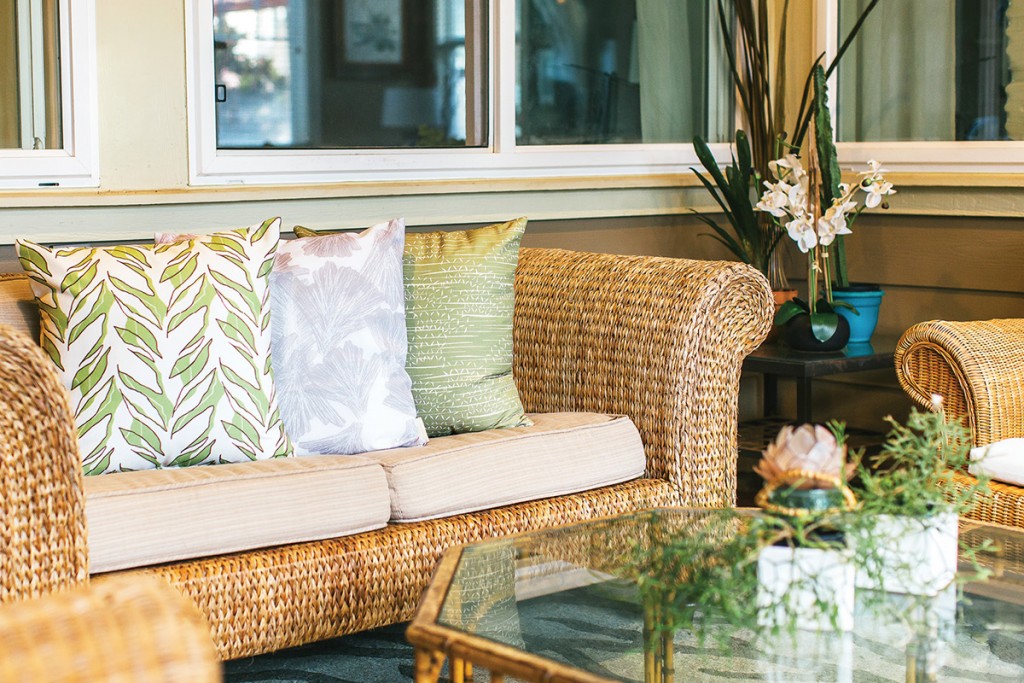 As a Native Hawaiian textile designer, Jalene Kanani Bell's relationship to Hawaii and Hawaiian culture has been the foundation of her design aesthetic. For more than a decade she has been licensing designs to international textile manufacturers, creating stylish carpet, fabric and wood elements for large-scale projects in high-end residences, corporate offices, and luxury hotels. But as her passion grew, so too did her desire to increase its accessibility. Parlaying her industry experience with a love for design, she established Noho Home and debuted her first collection of luxury home goods in 2019, including shower curtains, drapery, and bedding.