Nominate now for the 2019 Hawaii Lodging & Tourism Awards
The 2nd annual aio Media and Hawaii Lodging and Tourism Awards recognize outstanding achievements in the Hawaii tourism industry.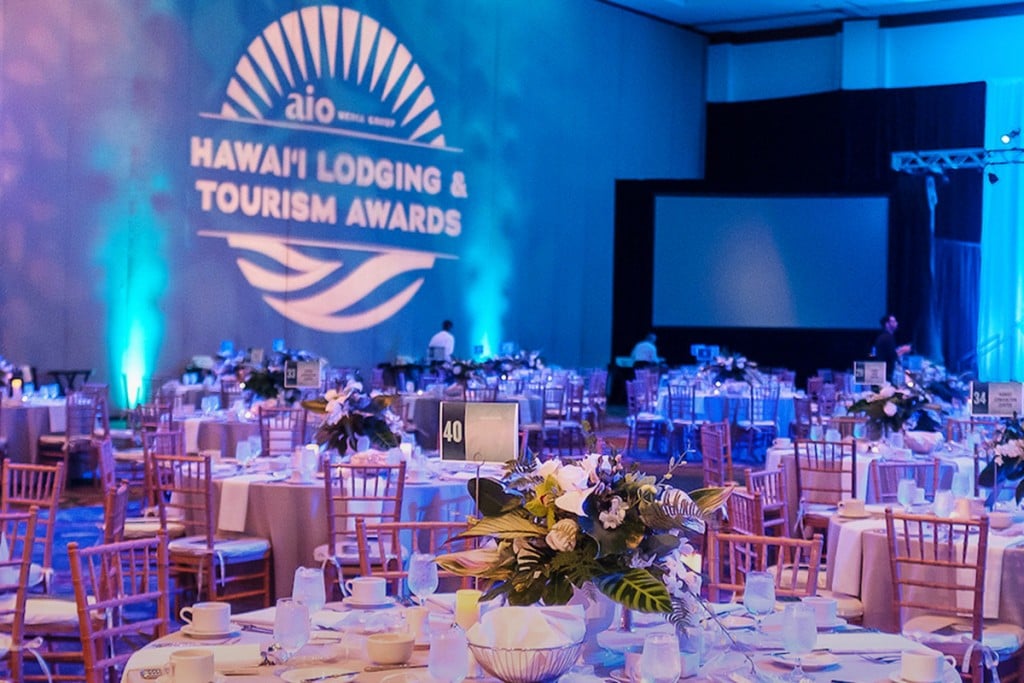 Epic beaches, gorgeous waterfalls and tropical flora, vibrant culture, food and festivals to enjoy; it's no wonder Hawaii is a top tourist destination. But the aloha of the men and women who work in Hawaii's tourism industry are what can really make or break the experience of a lifetime for our island visitors.
The Hawaii Lodging and Tourism Awards were formed, through a partnership between aio Media Group and the Hawaii Lodging & Tourism Association, to recognize these industry professionals, as well as the events, businesses and organizations that bring people flocking to Hawaii's shores.
Nominations for the second annual Hawaii Lodging and Tourism Awards are currently open for 18 awards in 6 overall categories including accommodations, food and beverage, events, activities, leadership in the industry and agritourism.
"There are many individuals and enterprises that contribute to our visitor industry. While the HLTA traditionally honors the top hospitality employees each year, the aio Media Awards confer well-deserved recognition on those leaders in the industry who also make invaluable contributions to our success. These awards reward excellence, and you can never accord enough recognition for the best among us," said Mufi Hannemann, President & CEO of the HLTA.
Nominations are open to the public and can be made online here through October 19, 2018. After the nomination period closes, a selection committee will review the nominations and vote on the winners in each category. The winners will be announced at an awards banquet to be held on March 1, 2019.
Founded in 1947, HLTA is the largest nonprofit trade association of lodging properties, management firms, owners and related businesses. In addition to hotels, resorts, transportation companies and tourism attractions, its nearly 700 local, national and international members include retailers, products suppliers, service providers, restaurants, media and more. HLTA also hosts the Charity Walk, the state's largest single day fundraiser. This year, the 40th Annual Visitor Industry Charity Walk raised over $2.6 million statewide.
aio media group includes HONOLULU Magazine, Hawaii Business Magazine and HAWAII Magazine, which are among Hawaii's most respected and influential brands, reaching diverse audiences both in Hawaii and elsewhere through our award-winning print publications, websites, social media, email newsletters, radio programming, videos, podcasts and events.