North Shore Businesses and Nonprofits Persevere after Kauai's 2018 Floods
A year after extreme rain left the north shore of Kauai under several feet of water, local businesses look forward to returning visitors and nonprofits support those still recovering.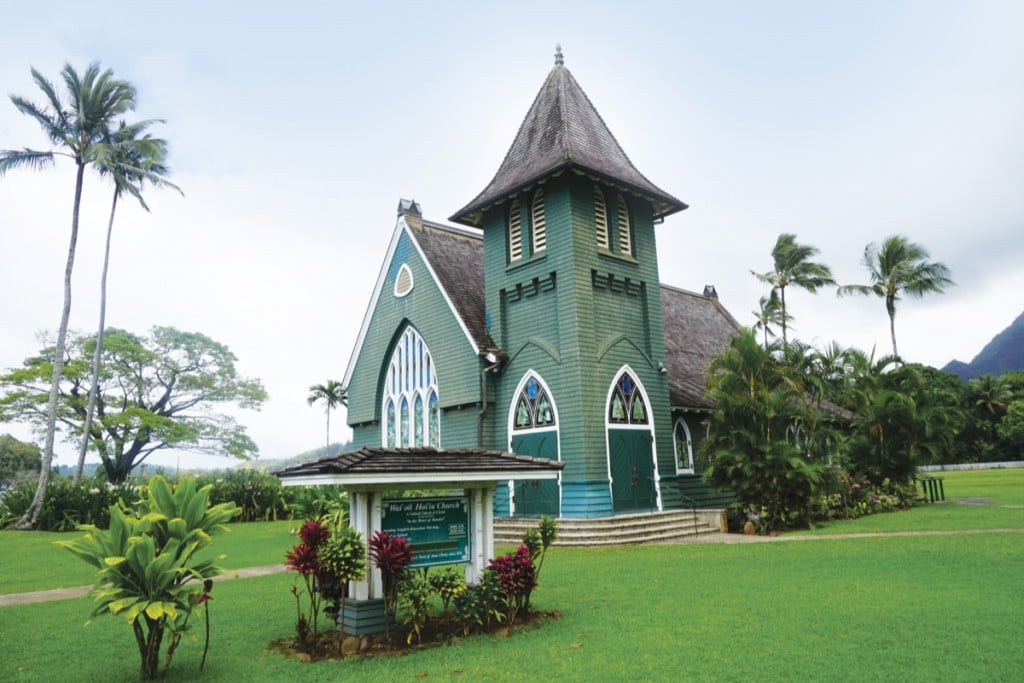 It's been over a year since the north shore of Kauai faced record-breaking rainfall and torrential flooding, which inundated farms, destroyed homes and disrupted many local businesses. While some community members are still reeling from the floods' effects, others eagerly await the reopening of the western end of Kuhio Highway and the renewal they hope will come with it.
This is part three of a three-part series. Read parts one and two.
As photos and video of Kauai's April 2018 flooding overwhelmed news channels and social media, bringing images of devastation, it was difficult to know which beloved eateries, shops and beaches had survived.
While some, like the well-known Dolphin Restaurant in Hanalei, closed temporarily to repair water damage from the overflow from nearby Hanalei River, others weren't very affected by the storm at all. But they were hit by another force—the decreased business caused by damaged roads and the misconception that the north shore was completely shut down by the floods.
Small businesses
The effects of this misunderstanding have been especially felt in Hanalei, where most businesses were able to reopen just a few days after the flood.
"With the road to Tunnels Beach still closed, visitor rate has been down. It's frustrating that Hanalei is open and people assume it's closed," says Ryan Alsabagh, owner of Hanalei Bay Pizzeria.
He says it's particularly challenging for family-run businesses like his, which depend on visitors to the area.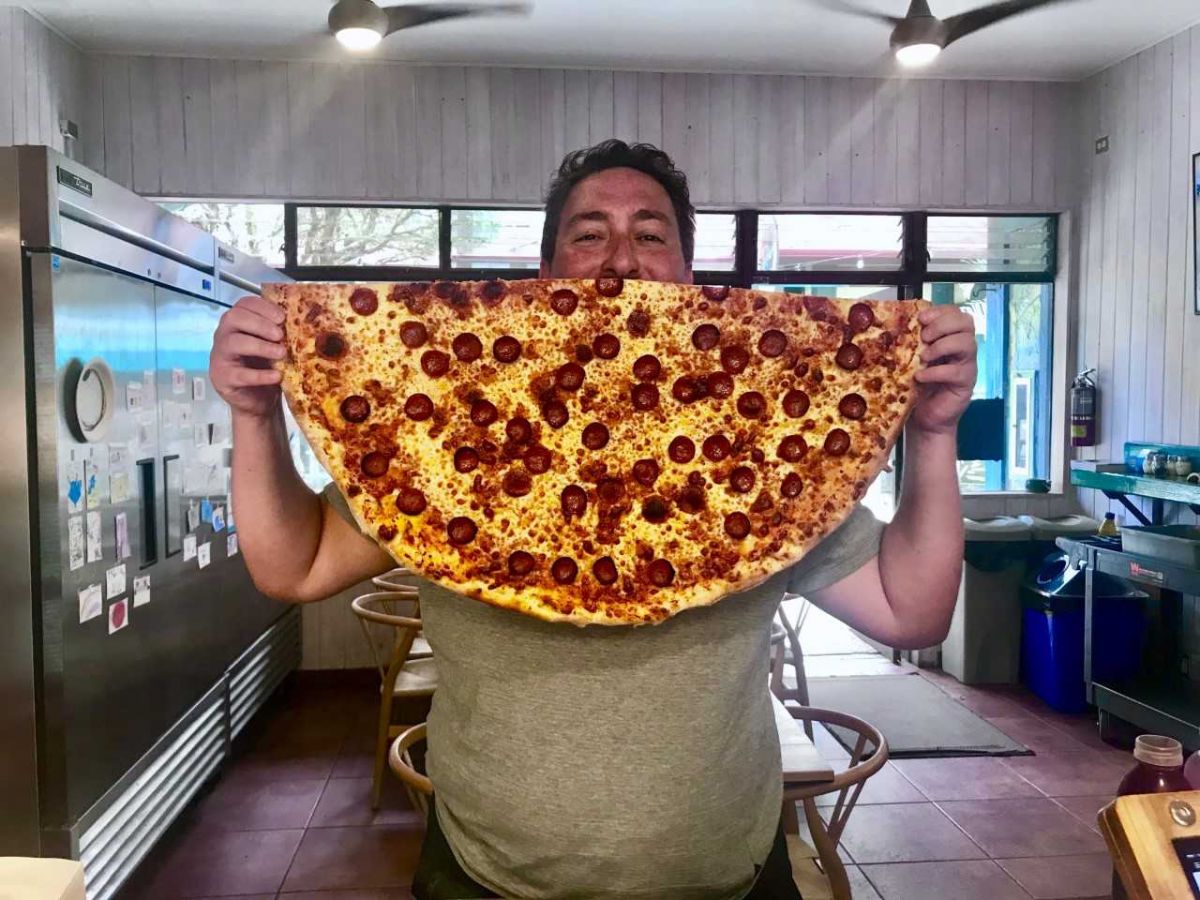 With the impending reopening of Black Pot Beach Park in Hanalei—including a new parking area—as well as Kuhio Highway past Waipa, Alsabagh hopes more people will return to the north shore to try his pizzeria's one-of-a-kind pies made with local ingredients.
"We're up and running. We're in business and we're eager to see you," Alsabagh said.
Folks at Kayak Hanalei, which provides kayak tours and rentals around Hanalei Bay and the nearby wildlife refuge, say visitor numbers there are actually climbing. The area is once again safe for water sports and the views are spectacular. Visitors can enjoy paddling up the Hanalei River into the Hanalei National Wildlife Refuge or Hanalei Bay.
There's no need to stay away from the bay, either. Surfing conditions are ideal—there's no reef to worry about—and its calm, warm waters are great for those just looking to take a dip. Although Kee and Tunnels beaches, beloved by snorkelers, are still inaccessible (because they're both past Waipa and the highway is still closed), Anini Beach in Kilauea is a great substitute.
Nonprofit work
Though much of Hanalei is open for business, there are those still recovering.
Hawaii Community Foundation, which organizes scholarships and other funds throughout the Islands, began distributing grants within 24 hours of the floods to help support those in need. All in all, the organization's Kauai Relief and Recovery Fund gave out over $1.8 million to 26 nonprofits in the year following the disaster.
The donations came from on and off the Islands, says Darcie Yukimura, the foundation's director of community philanthropy.
"You just find out how much people love Kauai," Yukimura says. "We would like to mahalo every donor and volunteer. We cannot do this alone."
The funds immediately went to those in danger and those heavily struck by the floods.
"We listened to what the community needed, found the resources and brought it in," Yukimura says.
While the area was physically damaged, she says the flood strengthened the communities of the north shore and the island as a whole. Community members and leaders—many with long histories in the area who suffered losses of their own—showed up every day to help others rebuild. Some residents, like a family Yukimura helped the first day after the flood, lost entire homes and all of their belongings and are still searching for stable housing.
Despite the progress made, Yukimura says there remains a need for sustainable jobs to help mitigate the high cost of living on the island. And she says support for those still recovering must continue, along with environmental restoration.
Feeding the hungry
One of the many organizations HCF's grants have backed is Malama Kauai, which supports local food output and consumption. Through its many programs, it helps farmers and the food-insecure.
The nonprofit is just ending its Meaai on Wheels program, which provided meals five days a week for 70 residents on the north shore. Now, it's making sure those individuals will continue to have access to food through organizations like Hawaii Foodbank's Kauai branch.
The food bank has set up a Haena mobile food pantry to support north shore residents and volunteers are allowed through police barricades to bring food once a week to those in need.
Landmarks
The historic Waioli Huiia Church also received grant money from the Hawaii Community Foundation after floodwaters damaged carpeting, floors and buildings. Its next big endeavor will be repairing the Mission Hall, which was built in 1841, after the flood loosened and warped its floorboards.
"We are filled with so much gratitude. Though the flood was immediately devastating, our spirits were incredibly uplifted by the amount of local and global support that came flooding in through many people, places and organizations. We are still receiving donations to cover safety and security costs so our grounds continue to be a place of peace and safety for all those who wish to tour our property or hold a ceremony here," says Nicolle Jones, the church's administrative assistant.
Visitors can still venture into the small, green United Church of Christ—which holds a service in olelo Hawaii (Hawaiian language) and English—for a taste of history hidden in the north shore's lush valley.
While businesses and families are in various states of recovery, the area still has a lot to offer visitors in the form of cuisine, beaches, sightseeing and certainly community.
It's the unique community that compelled Alsabagh to leave his job as an economist and bring his wife, Heather, and their three sons to the island of Kauai to open their pizzeria.
It's this underlying unity that empowers residents to support one another alongside larger foundations, willing to give despite all they've lost.
This strength and solidarity are what makes the region so special and so otherworldly for those coming from busy cities or bustling towns. It's why the area's survival is so important and why it's a top destination for so many visitors to the Garden Isle.
So don't be misled: The north shore is not entirely closed. It's well on the way toward recovery—a slow process for some, but a finished process for others.
"We are resilient in the face of adversity and we've known this on Kauai because of [Hurricane] Iniki [in 1992]," says Yukimura, who was born and raised on Kauai. "We can make it out because we have each other [and] because we know each other. We have what it takes to rebuild because of those relationships."