North Shore pro surfer, John John Florence, premieres bio movie, "View From a Blue Moon"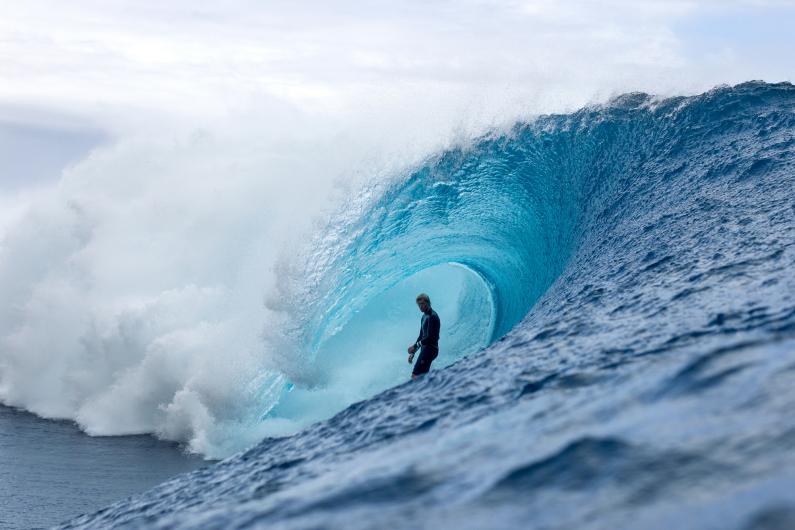 The North Shore of Oahu is home to some of the best waves in the world and some of the best surfers on the planet, including 23-year-old John John Florence. He grew up with the famous Banzai Pipeline in his backyard and, when you see him ride a wave, you can tell that Pipe has greatly influenced his style. Although Florence was raised in the limelight and was a highly-touted amateur surfer, he has managed to stay relatively elusive in the media. We know he rips, but the collective surf world doesn't know much about his personality.
"View From A Blue Moon" Teaser from John John Florence on Vimeo.
That is, until next week Wednesday, Nov. 11, when he premieres his bio film, "A View From a Blue Moon," on the North Shore of Oahu at Sunset Beach elementary. It took three years for this movie to be completed and it's probably the most-anticipated surf film of 2015.
Here are four things you should know about "View From a Blue Moon" before you see it
1. Who is Blake Vincent Kueney?
If you're not a huge fan of John John Florence you may not recognize the name "Blake Vincent Kueney," who is Florence's personal videographer and editor. Kueney is originally from Southern California and is one of the most-talented, young filmmakers in the surf industry.
"I've been working with Blake for awhile now," says Florence. "We did a bunch of edits and we did another movie ("Done") together. He is just a really talented editor and really good about the way he puts things together so I trust him with a lot of that. It's been really fun to work with him. He's kind of on the same wavelength as all of us and we're all kind of thinking the same and can bounce ideas off each other."
2. Helicopters > Drones
All of the aerial footage in "View From a Blue Moon" is shot with a helicopter. Florence and Kueney really want everybody to know that because anybody can get action footage shot by a drone, but only a handful of pro surfers, like JJF, can get a helicopter to watch him surf.
3. John C. Reilly
Yes, the star of comedies like, "Talladega Nights" and "Step Brothers," is narrating John John Florence's movie. The comedian is known for pairing up with Will Ferrell, but for this project he is partnering with Florence. Listen closely to the trailer and you'll hear the voice of Dale Doback.
"He's such a funny guy and we all love his movies," explains Florence of working with Reilly. "We wanted somebody funny like that and he's actually been really cool and really helpful with everything."
4. Jack Johnson debuts new song
The Florence and Johnson families are good friends , and had a very similar upbringing on the North Shore. So it was only natural for John John to ask Jack to help him with the movie.
"Knowing Jack, and he grew up on the North Shore too, and I think that he grew up the same way we did, just playing on the beach, surfing and bodysurfing," says Florence. "That is kind of what the first part [of the movie] is about and he is a really good family friend of ours. I asked him if he would be interested in working with us and he was super stoked. The song he came out with is insane and it goes amazing with the part!"