Oahu Beaches Will Soon Have Lifeguards Working from Dawn To Dusk
Starting in July 2021, city lifeguards will work longer days, as nearly 20% of ocean emergencies happen outside of current lifeguard hours.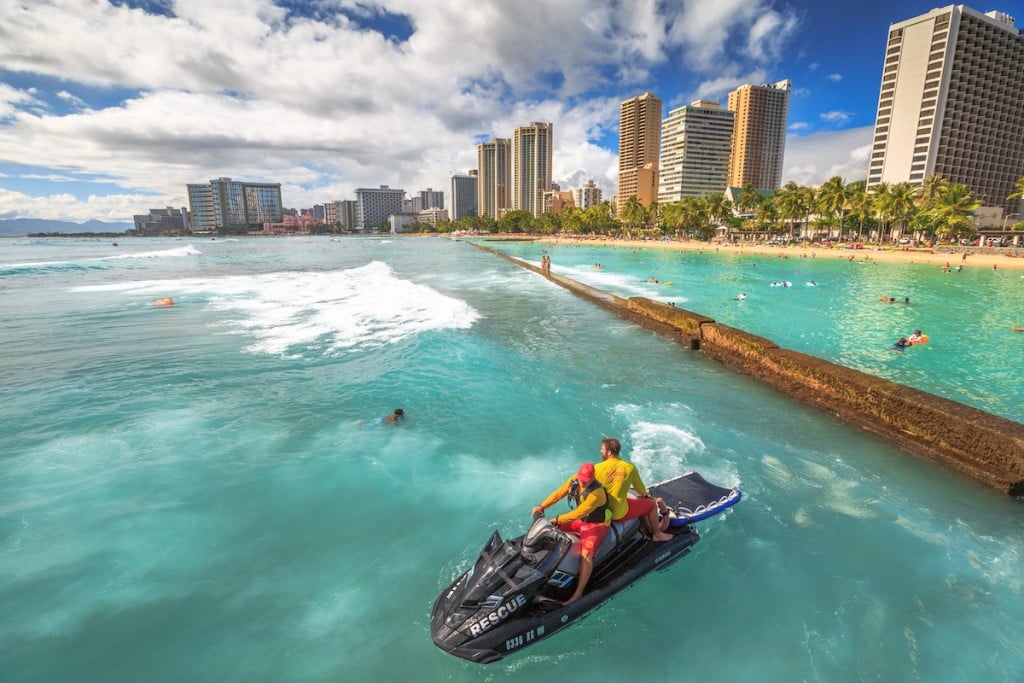 The majority of Oahu's beaches have lifeguards who work between 9 a.m. and 5:30 p.m. (Lifeguards start an hour earlier at some Waikiki beaches.)
But according to the city, about 20% of ocean emergencies—drownings, injuries—happen outside of these hours.
Starting on July 1, 2021, under a new bill signed by Honolulu Mayor Kirk Caldwell, lifeguard hours will be extended from sunup to sundown, starting with beaches that have the highest number of emergencies.
It makes sense considering the sun rises before 6 a.m. during the summer months—around 7 a.m. in the winter—and people are already on the beach and in the ocean hours before any lifeguard arrives at a tower.
"Once this program is fully implemented, our residents and visitors can be assured that when you go to the beach anytime during daylight hours, our highly skilled lifeguards will be there if you need help," says Jim Howe, director of the city's Emergency Services Department.
Honolulu Ocean Safety and Lifeguard Services oversees 200 miles of coastline extending up to 1 mile offshore at more than 70 beach parks. The city recorded more than 22.5 million visits to beach parks in 2018. In that year, lifeguards performed more than 1 million preventative actions, nearly 105,000 first-aid actions, and more than 2,100 rescues.