Oahu Hula Dancer Crowned Miss Aloha Hula 2019
Taizha Keakealani Hughes-Kaluhiokalani has been named Miss Aloha Hula after Thursday's night of competition.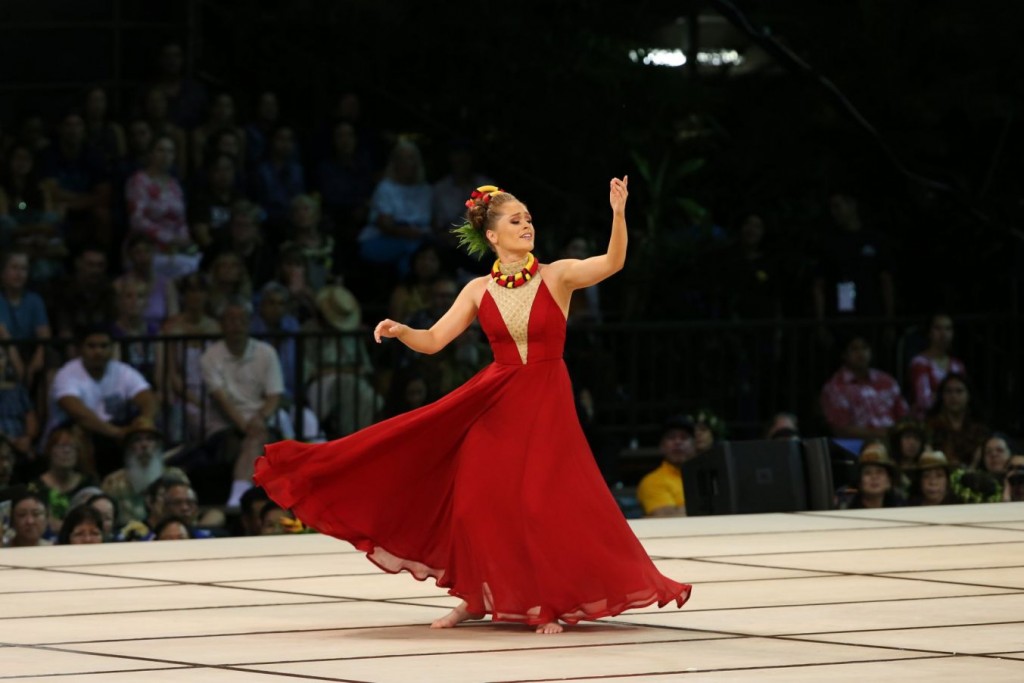 Every year, the Merrie Monarch Festival awards one exceptional wahine (female) hula dancer the title of Miss Aloha Hula, something many hula practioners work their entire lives to obtain.
This year, Taizha Keakealani Hughes-Kaluhiokalani won this prestigious award, which is given out after a fierce day of competition where 13 dancers vied for the title. Hughes-Kaluhiokalani comes from Kalihi-based hula halau (hula school) Halau Hiiakainamakalehua and danced under the watchful eyes of her kumu (teachers) Na Kumu Lono Padilla and Rob Keano Kaupu. It's interesting to note that Halau Hiiakainamakalehua has produced three Miss Aloha Hula winners in its four years of competing.
Hughes-Kaluhiokalani danced two styles of hula for the judges, kahiko (traditional) and auna (modern), and was given high marks for her proficiency in olelo Hawaii (Hawaiian language), eventually winning the Hawaiian language award as well.
"The energy, the feeling of even walking into the stadium, I could immediately feel just, I could feel my kupuna," Hughes-Kaluhiokalani said. "I knew they were surrounding me, I knew they were coming out of me. It was a magical, magical feeling."
Tune in again tonight to see the group kahiko portion of the competition, where halaus split off into male and female divisions to dance traditional hula.