Ohana Hotels offering Waikiki room deals as low as $79 a night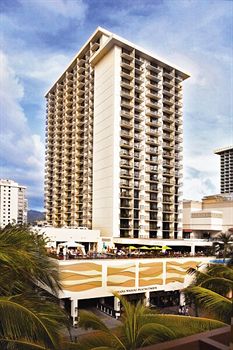 Here's a deal for traveler's seeking an affordable vacation on Oahu this summer, or a reasonably priced Waikiki escape right now.
Ohana Hotels & Resorts is offering seriously low room rates at four of its Waikiki properties all summer, and through the fall. Nightly rates start at $79 at Ohana's Waikiki West, $89 at the Waikiki Malia, $97 at the Waikiki East and $119 at the Waikiki Beachcomber.
We're not talking Waikiki beachfront properties here. But each Ohana property is conveniently enough located in Waikiki to offer a good home base for Oahu exploring. A number of free amenities are also included in the deal, such as wireless Internet, long-distance phone service, and transportation around Waikiki and to Ala Moana Center aboard the Waikiki Trolley.
Ohana's offer is good for reservations made through December 21, 2009. For more information on the deal at each property, click here or call (866) 968-8744.