Oprah's Farm applies for organics trademarks tied to upcountry Maui farm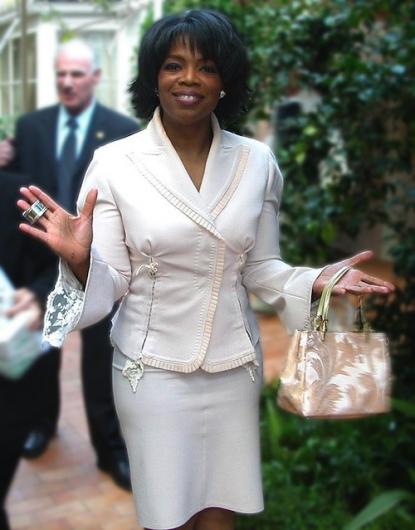 Oprah Winfrey appears to be gearing up to get her upcountry Maui farm into the organics business.
According to recent news reports, the media mogul's Oprah's Farm LLC recently filed several trademark applications with the U.S. Patent and Trademark Office for "Oprah's Organics." Among its planned grocery products: frozen vegetables, soups, snack dips, salad dressings and beverages. In addition, the trademark name would cover sunscreens, shampoos, massage oils, lotions and other beauty products.
Also, a trademark application was reportedly filed for "Oprah's Harvest" which would be tied to food and beverages as well as agricultural and catering services.
The New York Post's Page Six quoted a Winfrey representative saying: "The trademarks were filed for Oprah's farm on Maui to enable the farm to grow and distribute produce on Maui and throughout the Hawaiian Islands."
According to The Maui News, in 2004, Winfrey bought about 1,000 acres of upcountry ranch land, which includes bed-and-breakfast in Kula. And between 2002 and 2005, she bought more than 200 acres of coastal land in Hana.
Winfrey, whose net worth is tagged at $2.7 billion, according to Forbes, is the second billionaire in recent months the mention organic farming in the Islands.
Last month, Larry Ellison, co-founder and CEO of Oracle Corporation — the world's largest business software company, spoke publically (during an interview on CNBC's "Closing Bell") about his plans to "turn Lanai into a model for sustainable enterprise." Among other details, he said: "We're going to convert sea water into fresh water. And then, have drip irrigation where we're going to have organic farms all over the island."
In June, Ellison wrapped up a deal that made him owner of al but a small slice of the Pineapple Isle. According to news reports, he purchased 98 percent of the 141-square mile island for about $500 million.