Our New Video Series "Ask Hawaii" Launches on Instagram on Friday
The HAWAII Magazine staff (and friends) answer your questions about the Islands.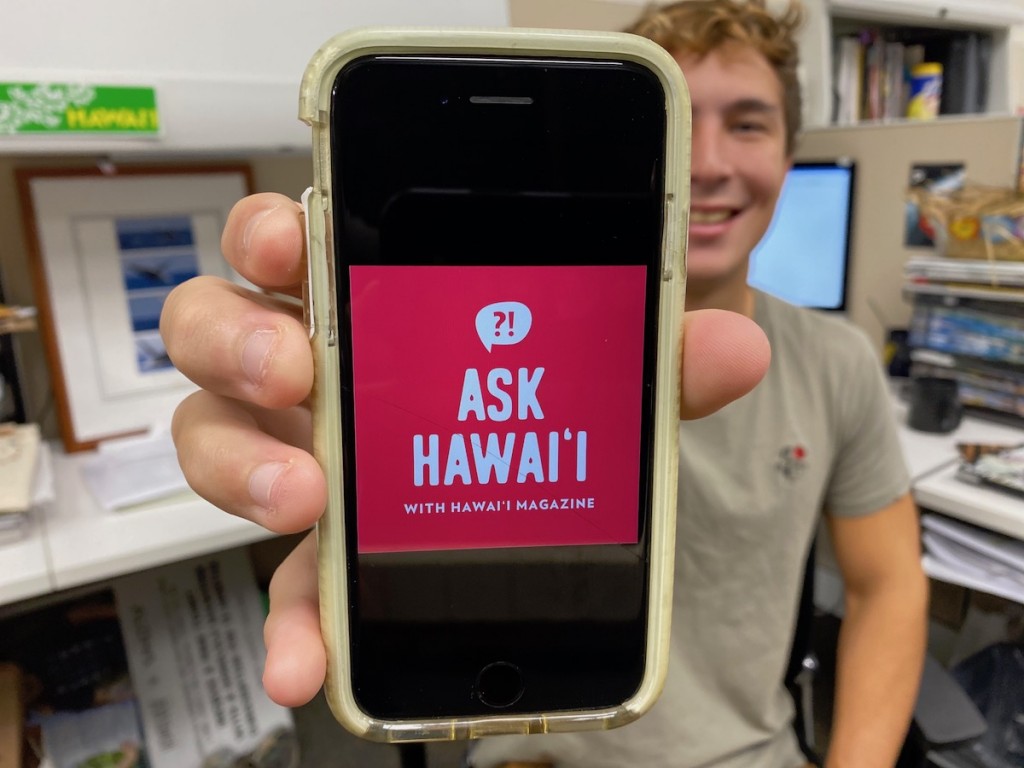 We get a lot of questions about Hawaii.
What should I do when I'm staying in Kailua? What's the name of that restaurant you went to on Maui where you ate that loco moco? Why do you folks have interstate highways—on an island?
So we decided to launch a new video series on Instagram called, "Ask Hawaii," where we answer your burning questions.
The short vids will run on our Instagram (follow us!) every Friday starting on Oct. 11. (That's this Friday!) Send us whatever questions you want us to answer—even if it requires research!—at media@hawaiimagazine.com.
Hope you enjoy this new feature!