Pacific Aviation Museum's "Come Fly with Me" exhibit marks 75 years of Hawaii flights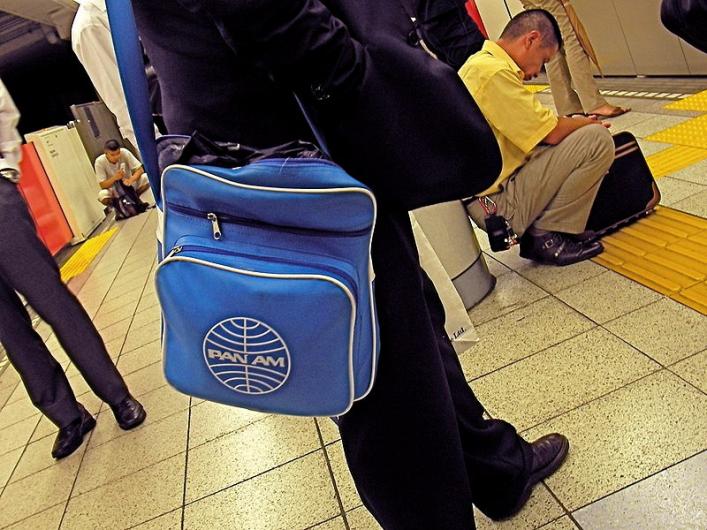 Commercial airline passenger service to Hawaii from the U.S. mainland got under way 75 years ago when PAN AM flew passengers from San Francisco to Hawaii using Martin-130 flying boats. Before that, visitors from areas outside of the Islands arrived by way of much slower — and wingless — boats.
The Pacific Aviation Museum Pearl Harbor on Oahu is marking the anniversary with a new exhibit dubbed Come Fly with Me, which pays tribute to Pan American World Airways.
The exhibit will open with a reception slated for 2 p.m. to 4 p.m. on Sat., Oct. 22. The event is open to the public and free, with museum admission, for regular museum visitors.
Designed to be an evolving exhibit that changes and grows as more artifacts are contributed by friends of PAN AM, the initial display will feature historic items and memorabilia in two modules: The Early Years, spotlighting the 1930s and 1940s, and The Jet Age, which focuses on 1960s.
In a news release issued by the Pacific Aviation Museum, its executive director, Kenneth DeHoff, said: "We have collected original PAN AM-branded items to be viewed in what appears to be the inside cabin of an airliner. It's a fun concept and an exciting addition to our history of aviation in the Pacific."
Among the highlights: uniforms, customer service items, original posters and signage, navigation tools, the maintenance manual for the Boeing 314 China Clipper, maps for routes serviced in the Islands, and biographical information on the founders and pioneers of international air service — Juan Trippe, Charles Lindbergh, and Edward Musick.
According to Hawaii Aviation, part of the state's Department of Transportation's Airports Division: In 1986, less than a year after PAN AM celebrated the 50th anniversary of its first flight across the Pacific, the airline announced the sale of their routes west of the Islands to United Airlines and shortly thereafter closed all operations in Hawaii. In 1991, PAN AM declared bankruptcy.
For additional information about the nonprofit Pacific Aviation Museum, housed on Ford Island, click here.