Pearl Harbor, Haleakala and Hawaii Volcanoes National Park remain partially open during the government shutdown
Good news: You can still explore some of Hawaii's most popular parks.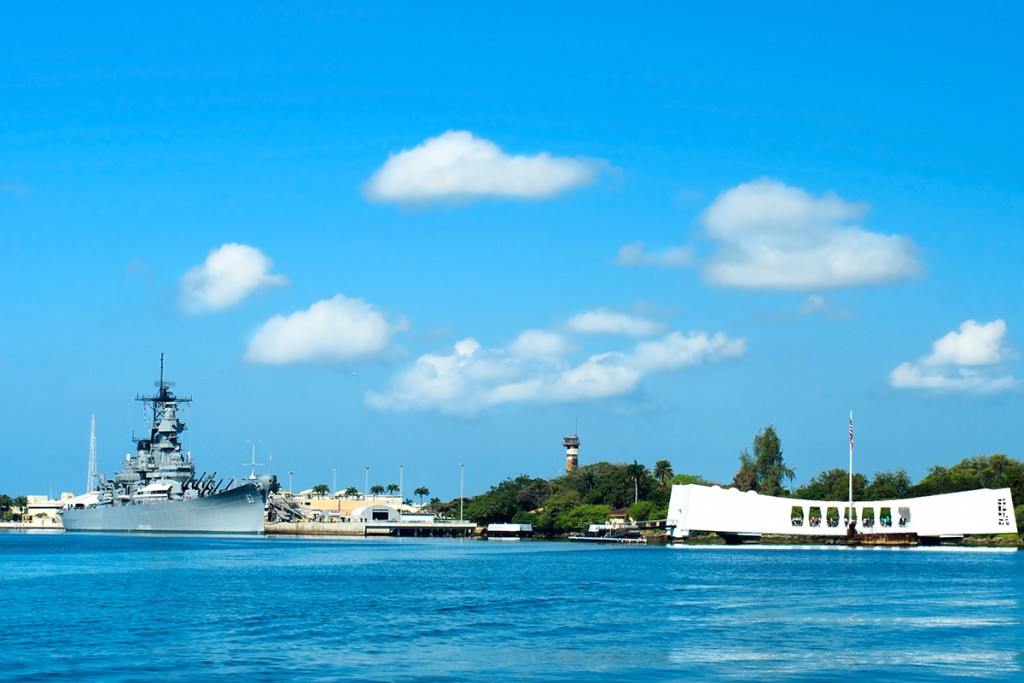 Good news for visitors wanting to experience the memorials at Pearl Harbor's World War II Valor in the Pacific National Monument, Oahu during the current government shutdown that started on Dec. 22: It's received funding to stay open—at least until Sunday, Jan. 6.
Thanks to four nonprofit organizations that originally stepped up to keep the memorials open during one of the busiest visitation times of the year—and extended funding from the Hawaii Tourism Authority—the Arizona Memorial, along with the USS Bowfin Submarine Museum and Park, Battleship Missouri Memorial and Pearl Harbor Aviation Museum are still accessible to visitors.
Since it's unclear when the government shutdown will end, nonprofits are still asking for help from organizations and individuals. If you'd like to make a donation toward keeping the USS Arizona and Pearl Harbor monuments open during the shutdown, you can support Pacific Historic Parks here.
The Arizona Memorial dock is still expected to be repaired by March 2019.
Hawaii Volcanoes National Park, Hawaii Island

Hawaii Volcanoes National Park is also open to the public, thanks to aid from its nonprofit partner, Hawaii Pacific Parks Association, during the government shutdown. Emergency, rescue services and bathroom facilities will be limited, but the Kilauea Visitor Center, the Volcano Art Center Gallery and many popular attractions remain open. However, Chain of Craters Road, Escape Road, campgrounds, backcountry areas and Kahuku will be closed, and all National Park events have been canceled, including ranger-guided hikes and volunteer stewardship programs.
Haleakala National Park, Maui

Haleakala National Park also remains open, but the visitor centers and the Pools of Oheo will be closed, and you won't be able to get backcountry camping or cabin permits. If you had a reservation for a cabin, you can request a refund at www.recreation.gov after federal operations resume.
Entrance fees at Hawaii Volcanoes National Park and Haleakala National Park will not be charged during the shutdown.