Podcast Show Notes: Have Aloha Will Travel EP58
Got your eye on a ticket to Kauaʻi? Then you'll want to watch this episode of the "Have Aloha Will Travel" podcast, where Cat recounts her island-hopping experience.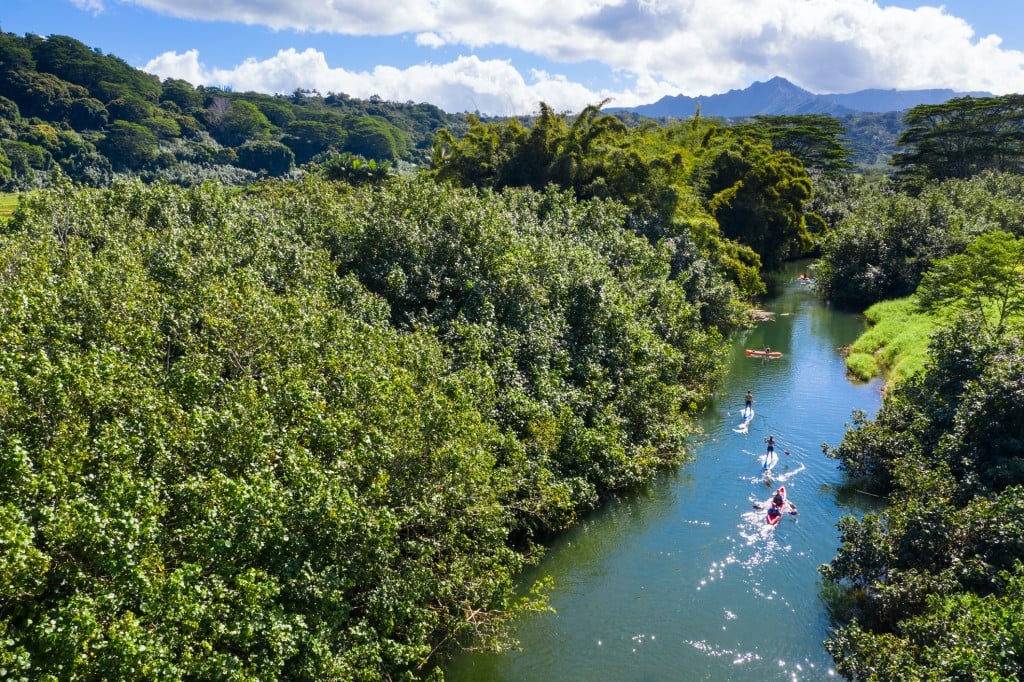 Kevin is back this week on the "Have Aloha Will Travel" podcast, and Cat is making a return of her own.
Fresh off the plane from her island-hopping journey to Kauaʻi, Cat talks about what it was like traveling interisland using her vaccine passport. From getting vaccinated to waiting two weeks, inputting her information into the state's Safe Travels website portal and bypassing airport lines—Cat leaves out no detail during this episode, and you can find all of the links discussed during the episode below.
Because their talk about travel and COVID-19 safety went so long, Cat and Kevin only got to scrape the surface of what Cat actually did on Kauaʻi. So—get excited for part two of this Kauaʻi topic, which will be posted as the next episode of the "Have Aloha Will Travel" podcast.
Got questions or comments for us? You can email us at media@hawaiimagazine.com. Follow us on social media @hawaiimagazine, and be sure to subscribe to our channel on SoundCloud, iTunes or Spotify. Also, be sure to check out our Shopify for HAWAIʻI Magazine products.