Poipu Beach Hotel reborn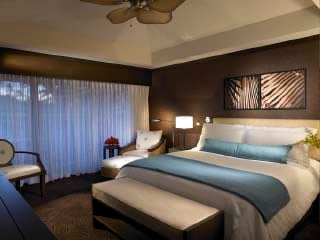 You ask. We answer.
HAWAII Magazine reader Charles Eldon wrote:
"Can you tell me when (or if) the former Poipu Beach Hotel will open? It was, before Iniki, my favorite place to stay."
In 1992, three Poipu hotels—the Sheraton, the Poipu Beach Hotel and the Stouffer Waiohai—suffered the most from Hurricane Iniki.
It took nearly five years for the Sheraton Kauai Resort to reopen. In 2004, the site of the old Stouffer Waiohai site was transformed into Marriott's new Waiohai Beach Club.
Now the Poipu Beach Hotel, which was one of the oldest hotels on the Garden isle, finally looks like it's coming back–more than 16 years after Iniki.
But it's not exactly the old Poipu Beach Hotel.
It will be the Ko'a Kea, a totally reconstructed 121-room contemporary hotel, built on the original footprint of the Poipu Beach Hotel and therefore offering unmatched proximity to the ocean.


The luxury property will offer rooms with internet and espresso makers, a lounge, a spa and restaurant named Red Salt.
It opens August 29, and is already taking reservations. (844) 330-1848.