Popular beaches and parks edging Oahu's south shore are now smoking-free zones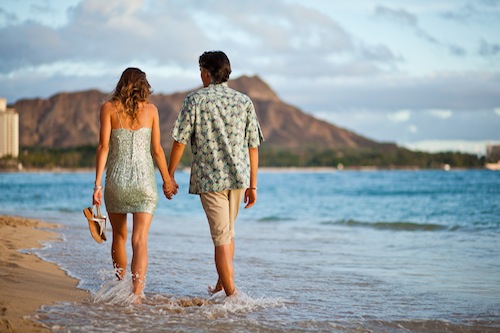 In an effort to reduce cigarette-butt litter and address public health concerns, some of the most popular beaches on Oahu's south shore are now smoke-free zones.
Supporters of a smoking ban backed by Honolulu's City Council hope a new Oahu mandate will mean no more drifting second-hand cigarette smoke, and that smokers will no longer use sandy stretches of Hawaii's world-class shoreline as makeshift ashtrays.
This week, Honolulu's mayor Kirk Caldwell signed a bill into law that bans smoking at Wakiki's ever-popular Duke Paoa Kahanamoku and Kuhio beach parks, all sandy sections of Ala Moana Regional Park (west of the Waikiki area), and Sandy Beach Park (near the island's southeastern tip.) Also in the smoke-free lineup is 300-acre Kapiolani Park, which edges Waikiki beaches that wind east toward Diamond Head Crater.
The ban, proposed by City Councilman Stanley Chang late last year, is known as Bill 72. The fine for a first offense is $100. That goes up to $200 for a second offense occurring within a year of the first. A subsequent violation will fetch a fine of $500.
According to news reports, the ban takes effect immediately. However, it is not yet enforceable in most of the parks. Six of the seven properties are owned by the state and therefore reportedly require "separate language changes to the Revised Ordinances of Honolulu." An additional bill will likely be needed to help resolve the matter.
A statewide law, which has been in place since November, 2006, bans smoking within 20 feet of entrances to stores, restaurants, bars and workplaces. Offenders can face fines of up to $50, and businesses can be fined hundreds of dollars.
For additional information about Hawaii's no-smoking law, click here.