Publisher awards salute best Hawaii books. Pick 'em up for your Island reading list.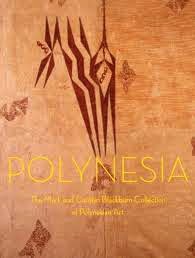 Looking for some fresh and fascinating Hawaii-focused page-turners?
Check out the best Island books of the last year — as determined by a panel of librarians, booksellers, educators and media professions in the Hawaii Book Publishers Association's 18th annual competition.
Among the top winners of the 2011 Ka Palapala Pookela Awards — the Grammys of Hawaii's publishing industry — are three visually striking reads.
One is an art book detailing one the top private collections of Polynesian art in the world. The other two: a natural science text which serves as photographic guide to nearly every species of bird on land and at sea in the main Hawaiian Islands; and book packed with a wide-range of crisp images of today's Polynesian-style tattoos.
The panels picks, announced earlier this month, are a sure bet to set you up with hard-to-put-down summer reads. Actually, now that we're visualizing the stack of 20 books below, the reading could continue on until the 2012 awards are announced. Better start turning pages now.
Here are the 2011 Ka Palapala Pookela Awards winners (ka palapala pookela translates as "excellent manuscript" in Hawaiian):
• Samuel M. Kamakau Hawaii Book of the Year Award
Polynesia: The Mark and Carolyn Blackburn Collection of Polynesian Art by Adrienne L. Kaeppler (pictured, above) (Publisher: Mark and Carolyn Blackburn)
• People's Choice Award
The Polynesian Tattoo Today by Tricia Allen (Mutual Publishing)
• Excellence in Children's Hawaiian Culture
Legend of the Gourd adapted and illustrated by Caren Keala Loebel-Fried; Hawaiian translation by Kaliko Beamer-Trapp (pictured, right) (Kamahoi Press)
Honorable mention: Kohala Kuamoo: Naeole's Race to Save a King by Kekauleleanaeole Kawaiaea, illustrated by Aaron Kawaiaea (Kamehameha Publishing)
• Excellence in Children's Illustrative or Photographic Books
Legend of the Gourd adapted and Illustrated by Caren Keala Loebel-Fried, Hawaiian translation by Kaliko Beamer-Trapp (Kamahoi Press)

Honorable mention: Plenty Saimin by Feng Feng Hutchins, illustrated by Adriano F. Abatayo (Island Paradise Publishing)
• Excellence in Children's Literature
Plenty Saimin by Feng Feng Hutchins, illustrated by Adriano F. Abatayo (Island Paradise Publishing)

Honorable Mention: Kohala Kuamoo: Naeole's Race to Save a King by Kekauleleanaeole Kawaiaea, illustrated by Aaron Kawaiaea (Kamehameha Publishing)
• Excellence in Hawaiian Culture
Mai Paa I Ka Leo: Historical Voice in Primary Hawaiian Materials, Looking Forward and Listening Back by M. Puakea Nogelmeier
(Bishop Museum Press/Awaiaulu Press)

Honorable mention: A Pocket Guide to the Battle of Nuuanu 1705 by Neil Bernard Dukas (Mutual Publishing)
• Excellence in Literature
Anshu: Dark Sorrow by Juliet S. Kono (Bamboo Ridge Press)

Honorable mention: Tweakerville by Alexei Melnick
(Mutual Publishing)