Q&A: Maui Ocean Center turns 20
The aquarium and oceanography center focuses on local marine life while educating about traditional Hawaiian culture and values.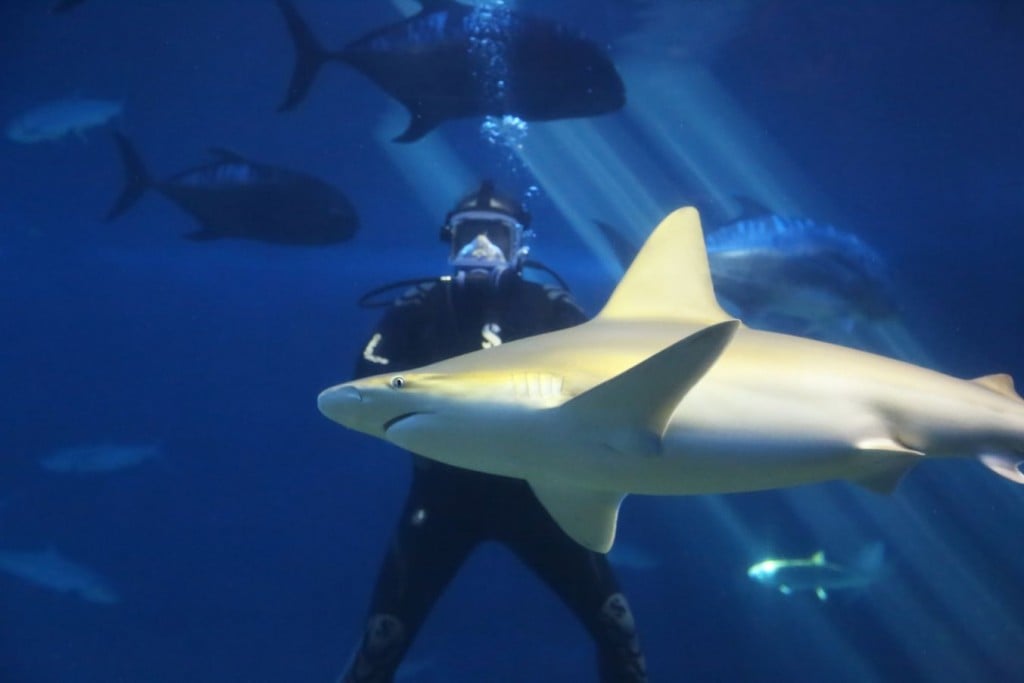 This year marks 20 years since the Maui Ocean Center opened its doors in Maalaea, committing itself to fostering understanding, wonder and respect for Hawaii's marine life through educational programs and community initiatives. This includes incorporating Native Hawaiian perspectives and values, such as malama aina, or caring for the earth.
Curatorial director John Gorman, a Scotsman who developed his love for the marine world during his time diving in the Red Sea, shares with us a little bit about what makes the Maui Ocean Center a necessary addition to any Maui itinerary.
Tell us a little about the Maui Ocean Center and some of the things that go on there.
Maui Ocean Center is a little different from an aquarium because we're focused on marine life from just this region—every animal that we have on-site comes from local waters, rather than being collected from all over the world. We also use an open seawater pipeline to draw water from the ocean on a continual basis. That's important for us because we're trying to create truly living environments rather than something artificial.
Many of your exhibits are interactive and hands on. Why is that important?
I think a lot about the people visiting from Iowa or New York who don't have big ocean experience. We all have TV and the internet so we're much more knowledgeable about the ocean, but lots of us don't get to have that physical connection. It's important to educate our local population—we're a Hawaiian aquarium. But we're also trying to make that connection with people who aren't from here and don't typically have these kinds of experiences.
There are many kinds of exhibits and programs that focus on different aspects of our local marine environment. Do you have any that you're most proud of?
One of the programs I'm quite passionate about is called Shark Dive Maui. Guest divers—meaning they're already scuba certified—can dive in our 750,000-gallon Open Ocean exhibit, which is our main exhibit. In there, we have sharks, stingrays, reef fish, big fish—like ulua. The idea behind Shark Dive Maui is to get people to connect with sharks by having the opportunity to get close to them in their environment. There are many places that do caged shark diving, or that have immersive marine experiences. We're trying to make this a different experience by including the cultural aspect as well. It's not just an adventure.
I see that Native Hawaiian cultural values are an important part of what the Maui Ocean Center does. Can you speak to that?
Shark Dive Maui is a good example of that. It's an educational program in the sense that we hope visitors will come away from the experience with the same respect for sharks that we have. Kahu Dane Maxwell, our on-site cultural adviser, oversees all aspects of the Maui Ocean Center, but certainly the sharks. After all, the shark is the aumakua, or family god, for many Native Hawaiians.
What do you hope visitors take away from their experience at the Maui Ocean Center?
I hope they take home the idea of connect, respect, protect, whether we're talking about sharks or native Hawaiian plants. It's important to take these educational opportunities and use them in positive ways.
Maui Ocean Center, 192 Maalaea Rd., Wailuku, Maui, (808) 270-7000, mauioceancenter.com.