Q&A with Professional Skater Jordyn Barratt
Hailing from Haleiwa, Jordyn Barratt is making her presence known in the professional skateboarding scene, one competition at a time.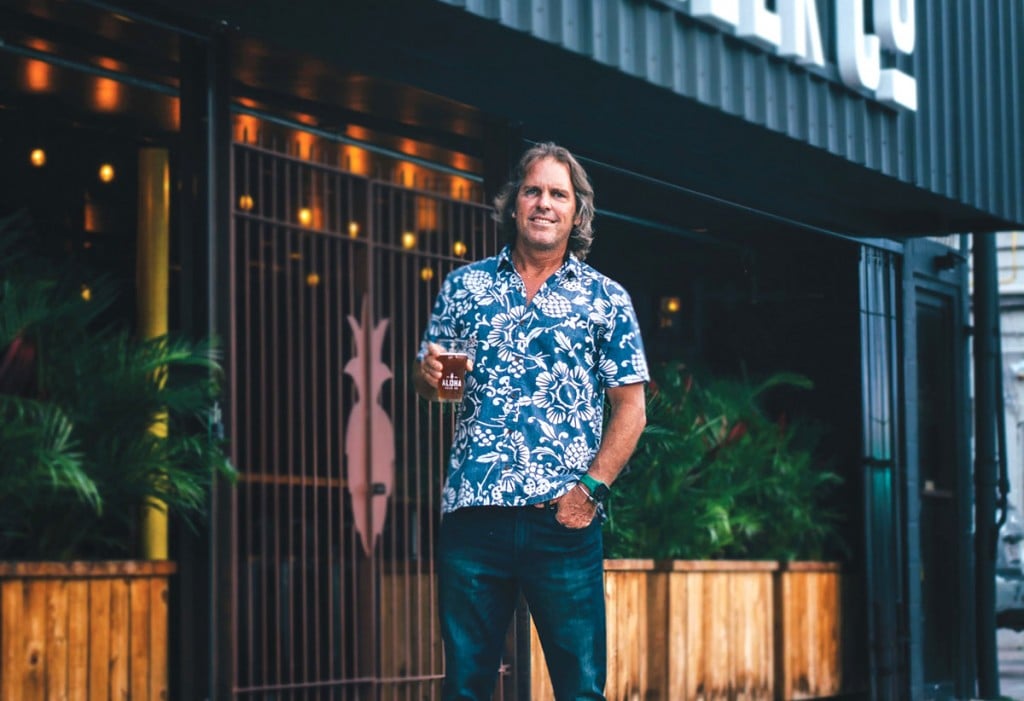 Growing up on the North Shore of Oahu is a unique experience, where kids are surrounded by some of the country's best surfers. However, there's always been a strong undercurrent of skateboarding culture as well, and nobody knows that better than Jordyn Barratt, who, now 20, grew up skateboarding in Haleiwa. Since moving to Encinitas, California at 15, Barratt has made a career kickflipping and popping ollies. She finished first at the Exposure Bowl Pro in 2018 and won gold at the Vans Park Series event in Malmo, Sweden, that same year. The X-Games competitor now has her eyes set on the 2020 Tokyo Olympics after being selected for the U.S. national skateboarding team.
Growing up on the North Shore, there's a lot of pressure for kids to surf. How'd you get your start skateboarding?
I didn't start skating until I was 12. I was just a little surfer grom, doing everything that every kid does on the North Shore. I surfed and swam and played in the ocean all day. And then when I was 12, my friends from school wanted to go check out the Banzai Skate Park, so I went with them. Immediately I loved it; I knew it was my thing. Pretty much from that day on I made my mom take me to the skate park everyday. I used to wake her up before school at, like, 5 a.m. and tell her, "Mom, take me to the skate park, I have a new trick I want to try."
So you moved at 15 to California to pursue professional skateboarding. Making that transition from Haleiwa to Encinitas must have been tough.
It was a culture shock. I grew up on the North Shore in a really small town, where everybody knows everybody, and luckily we moved to a pretty small surf town that actually has a lot of Hawaii connections, but the biggest shock was going to high school. I went to Sunset Elementary and that literally had, like, 300 kids, and then for middle school I went to Waialua, and that was also a small school. And then I moved here [to California] and I went to the biggest traditional high school. I couldn't handle it; I was, like, "I need to be home-schooled or something." I ended up finding this super small school, and the crazy thing is it was called Sunset High School.
And now you're competing for a spot to represent Hawaii and the USA in the 2020 Tokyo Olympics. How's that?
It's unbelievable. There's definitely a lot of Hawaiian pride going on. I still claim Hawaii because I grew up there and I love that I grew up there, and I'm very proud to be raised in Hawaii. And being able to represent the USA is awesome as well.
How are you preparing yourself for competitions now, knowing that the Olympics are just a year away?
I'm doing what I've always done. When I started skating, I never thought of it as a profession or an Olympic sport. I've always looked at skating just to be for fun, and I still want to keep it fun. I just want to skate and do my thing. I do go to a trainer for injury prevention, but when it comes to training, I pretty much just surf every day, I swim, I run a lot and I skate a ton.
Keep up with Barratt and her Olympic dreams by following her on Instagram @jordynbarratt.