Real-life 'Moana': 14-year-old Native Hawaiian builds and launches a canoe for his hometown
It's the first canoe built in Kohala, Big Island since the 1970s.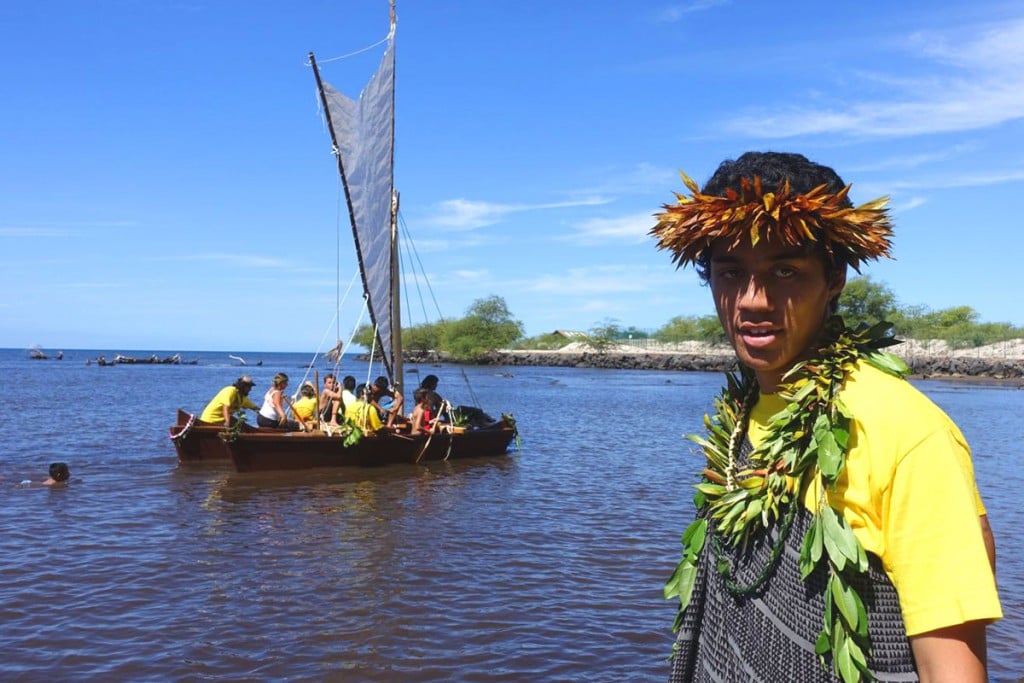 At a time when some teenagers spend their summers playing video games, 14-year-old Native Hawaiian Hokani Maria used his summertime to build a traditional four-person, double-hulled outrigger canoe, similar to the ones seen in the movie "Moana."
Hailing from Kapaau, Kohala on the Big Island, Maria earned a $10,000 grant in March through Running Strong's Dreamstarter program, a nonprofit supporting young native leaders. Maria's dream was clear: He wants to help revive the art of traditional canoe-making and involve his community in the process. From early June to mid-July, Maria worked as a team with other students, mentors and master navigators to complete the project.
"In our community, a canoe is not only a means of transportation, but a way for us to reconnect to nature, our culture, our community and ourselves," Maria says. "Our dream is of a four-man canoe that will be built by our keiki (children), and be used in the future by our sister project, called Na Kilo Aina, where we will take care of our ocean and our shoreline."
On September 23, 2017, the completed canoe was launched on its maiden voyage around Pelekane Bay, near Puukohola Heiau, following a traditional ceremony. This was the first canoe built in Kohala since the 1970s.
For more information, visit http://indianyouth.org/2017Dreamstarters/detail/hokani.