Refresh with these tropical outdoor showers
After soaking up some Hawaii sun by the pool or at the beach, these showers are perfect to rinse off in.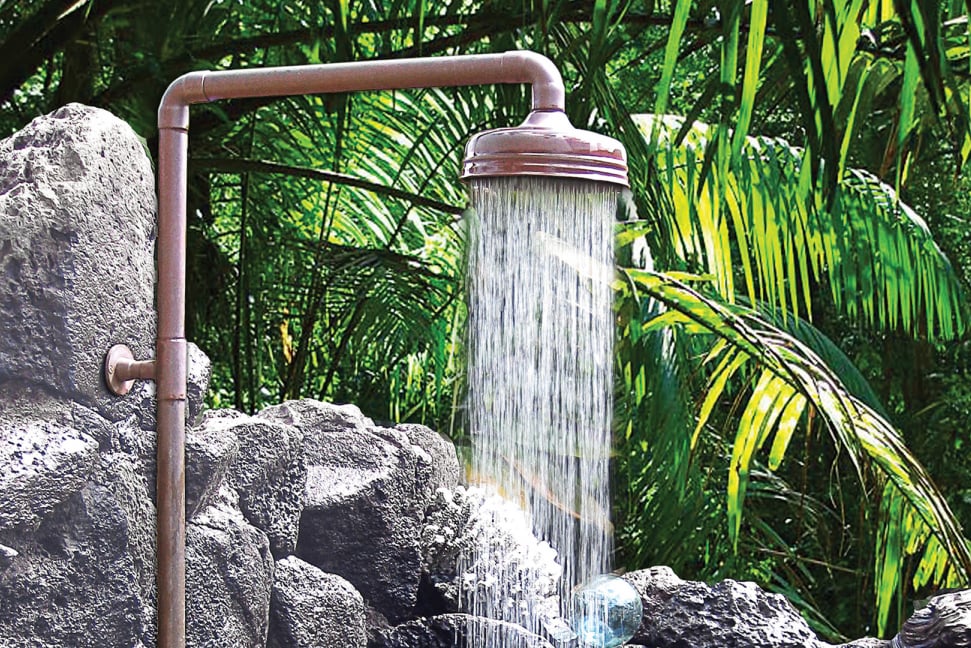 Outdoor showers:  They're just another reason we're so lucky we live Hawaii. In a place where frozen water pipes are never an issue, getting sudsy outside is a luxury that can be taken advantage of year-round. Here are a few ideas to get you inspired to wash up in the sunshine.
Au naturel
With an open design and earthy feel, this outdoor shower by Steve's Gardening Service is everything one would imagine an island shower to be. Its bamboo walls, which are situated specifically to block the beach winds, enclose brass shower fixtures with a foot wash — perfect for cleaning off sandy toes. Completing the natural look are puka lava pavers with river stone.