Retire to Maui?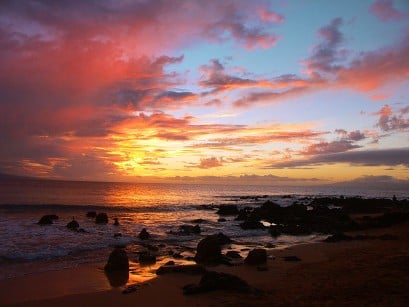 You ask. We answer.
A California reader e-mailed us:
I, like many of your subscribers, cannot wait to receive the next issue of your magazine. I read it cover to cover as soon as I receive it.

I have visited Maui eight or nine times over the past 20 years, and I am now contemplating retiring in the Islands. Can you point me to any agency or other entity that may be able to provide me with information about retiring on Maui?
This is an excellent question, which we have gotten from other readers as well.
The decision to retire to the Islands is never clear cut. It always depends on what you want and what you can afford.


Culturally, not everyone enjoys living in Hawaii. Others of us would never leave.
The Hawaii State Executive Office on Aging has a Web page that's an excellent place to start. It's not specifically about Maui, but it lists resources and has a good checklist of practical things to consider.
The Maui County Office on Aging also has a page that's less focused on retirement.
If we were thinking of moving to Maui, we'd start reading the Maui News online. And we'd consult an experienced real estate agent during our next trip to the Valley Isle.
There are a few books. James and Diane's Smith's Living and Retiring in Hawaii: The 50th State in the 21st Century is, despite the title, a bit out of date, especially about economic conditions.
Skip Thomsen, author of Affordable Paradise, The Secrets of an Affordable Life in Hawaii, has a blog, apparently not updated since 2006, mainly about living on the Big Island.
Toni Polancy's So You Want to Live in Hawaii emphasizes a lot of negatives from the perspective of a transplanted Mainlander—but those may be the things anyone moving here should consider.
Anyone else have any suggestions for someone planning to retire to Maui?