"Ripley's Believe It or Not!" in Hawaii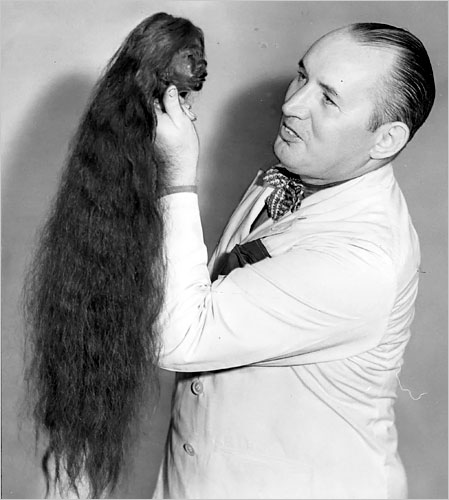 The May/June 2008 issue of HAWAII Magazine features a story on cartoonist Robert Ripley's fascination with our Islands. Ripley created Ripley's Believe It or Not! —the strange-but-true trivia-filled newspaper cartoon series. And, reports writer Greg Daugherty, he visited Hawaii four or five times during his brief, illustrious life.
The "believe it or not" Ripley nuggets you'll find in our story include:
• How the amateur anthropologist—portrayed as a hardy world adventurer—actually preferred to travel in the lap of luxury.
• How most of his "Believe or Not" items were actually uncovered by an associate combing the shelves at the New York Public Library.
• How he saw water falling "uphill" in Oahu's Nuuanu Valley.
• How he discovered the "House of Everlasting Fire"— better known to most of us as Kilauea volcano's Halemaumau crater.
You'll find the full text of Daugherty's story—along with vintage cartoons and photos from Ripley's Hawaii sojourns—in the current issue. Here's an excerpt:
When Robert Ripley arrived in Hawaii for the first time in 1922, the young "Believe It or Not!" cartoonist recorded a couple of surprises in his dispatches home. First was the genuine friendliness of the Hawaiians who greeted his ship. Second, the hula turned out to be less risqué than he had expected—or maybe hoped.
From his first trip to the Islands, Ripley was amazed by their natural wonders, which would figure in his cartoons for decades to come. Many he sketched at the actual sites, later transforming the sketches into finished artwork at his drawing board in New York.
Ripley's interest in all things Hawaiian went so far that he hired a well-known Chinese-Hawaiian author, actress and lecturer named Li Ling Ai and gave her the fancy title: director of the "Ripley's Believe It or Not!" Far Eastern Department.
You'll find HAWAII Magazine in most bookstores nationwide. In addition to print subscriptions, we now offer digital subscriptions and single copies as well.