Ritz-Carlton poised to make debut on Oahu with luxury Waikiki Beach condos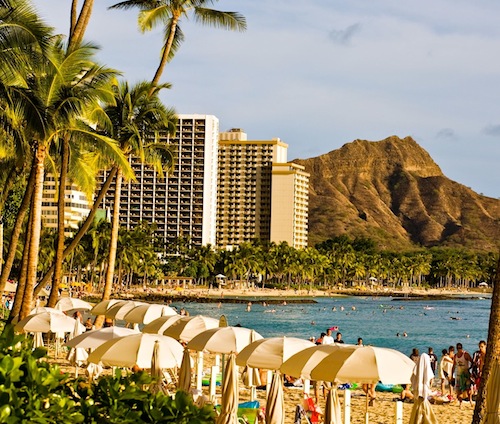 Ritz-Carlton is poised to make its debut on Oahu with The Ritz-Carlton Residences, Waikiki Beach — a high-rise featuring upscale condominiums and situated adjacent to "Luxury Row" retailers such as Tiffany & Co., Chanel, Yves Saint Laurent and Gucci.
The tower will feature condominiums ranging in size from 400 to more than 3,000 square feet. Amenities will include pools, a spa, a fitness center, owners' lounge and storage, cafe and restaurant. Developers also plan to open a gourmet food market. The residential project marks the first new luxury condo property to be built in Waikiki since 2009.
The Residences will be branded and managed by The Ritz-Carlton Hotel, L.L.C. The company's other presence in the Islands is on Maui, at the Ritz-Carlton Kapalua Resort and residences (condos and villas).
In a news release issued today, Jason Grosfeld, of Pacrep LLC, the Los Angeles-based developer working in tandem with Ritz-Carlton, said: "The Residences will further secure Waikiki's position as a world-class destination providing full- and part-time residents, as well as visitors, with all the legendary services and amenities they have come to expect of The Ritz-Carlton brand."
Rick Egged, president of the Waikiki Improvement Association, said: "Tourism is the engine that drives Hawaii's economy and Waikiki represents more cylinders in that engine than any other place in the state." He added, "To have a new luxury property of this stature rising in Waikiki at this time is a very positive sign for tourism and lodging in the Islands."
According to the news release, the property's real estate will be marketed by S&P Real Estate Corporation. Public marketing and sales activities are expected to begin in 2013, with construction slated to start toward the end of the year. Completion expected in early 2016. For information about real estate opportunities, call 808-683-7494.