Sale Pepe Brings a Taste of Italy to Hawaii
It's definitely worth finding this little restaurant and its house-made pasta, hidden away in Lahaina, Maui.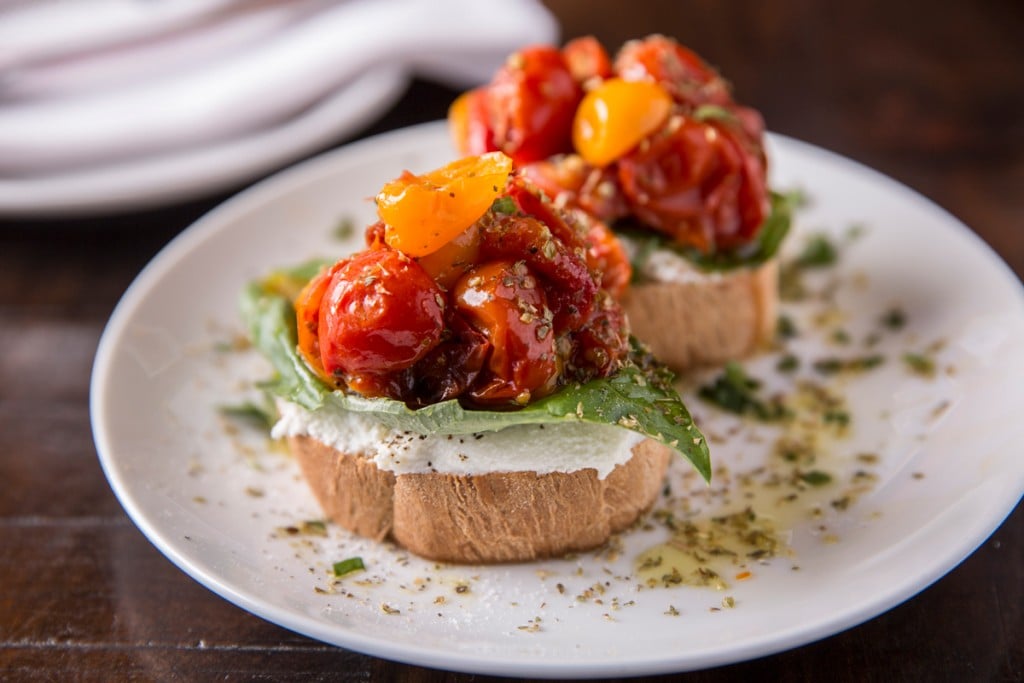 The sun is setting on Lahaina, and golden light pours into the oceanside restaurants on Front Street.
It illuminates the 19th century wooden storefronts on Lahaina's main drag, where streams of visitors wander in and out of the popular Kimo's restaurant and pause for photo-ops on Forrest Gump's bench in front of Bubba Gump Shrimp Co. In the midst of this, I am looking for Sale Pepe, which I expect to find somewhere on this stretch, given its Front Street address. But it's only by turning off of the main road that I find it, for the restaurant is buried in Old Lahaina Center, a nondescript shopping complex that's home to Lahaina's quotidian businesses such as a supermarket and post office.
Tipped off by a friend, I am seeking this Italian restaurant because if I didn't live in Hawaii, I would live in Italy—for its culture, for its beauty and, obviously, for its food. But both places struggle with their popularity; both, many will say, are too touristy, that the masses have obscured what is unique to them. But of both, I have found that there are still treasures to be found, especially in the food—you just have to know where to look.
The first thing I notice walking into Sale Pepe are the sacks of imported Italian flour stacked in front of the pizza oven, with red tiles as bright and shiny as Dorothy's ruby slippers. The oven, like its owners, Michele and Qiana Di Bari, is a long way from its original home (the oven from Naples, the birthplace of pizza; Michele from Milan and Qiana from New York). The first time the Di Baris ever visited Maui, Qiana says, "We had this emotional feeling. I know it sounds trite and you've heard it a million times, but we felt like we found our place in the world."
The couple owned an Italian restaurant in Brooklyn, and when they moved to Maui in 2013, they hadn't planned on opening a restaurant right away. But then they found the tucked-away space that would become Sale Pepe (the Italian words for salt and pepper). "In New York, all of my favorite places, all the cool spots are always in a back alley or down the stairs without a sign," says Qiana. "That's why [the location] didn't scare us, it actually made it attractive. We wanted the [type of ] people who would find a place that wasn't obvious."
Sale Pepe is definitely worth finding. To get into the Italian state of mind, I started with an Aperol spritz, like a lightly boozy grown-up soda, gently sweet and bitter. It is not a complicated cocktail, with just three ingredients, and it set the tone for the rest of the evening—dishes that shined in their simplicity. There were small, ripe tomatoes lashed with garlic and oregano and piled onto focaccia; spirals of raw zucchini tossed with olive oil, walnuts and salty pecorino; and the pizza—an airy, thin crust, puffed at the edges—dressed with a bright San Marzano tomato sauce, rounds of fresh mozzarella and a little heap of whole basil leaves. Of the ingredients that aren't from Italy, many, such as the vegetables and meats, are sourced locally.
What I loved most was the fresh pasta: pappardelle, which at Sale Pepe are wide ribbons with ruffled edges that catch the meltingly soft ragu made with beef cheeks. Michele learned to make pizza at La Scuola Italiana Pizzaioli (The Italian School of Pizza) in Venice and pasta from his mother, who comes to the restaurant every winter for a few months, when Italy is the coldest. In the mornings, she sets up by Sale Pepe's front window and rolls out dough for pasta. Everyone passing by pauses to look at this scene lifted from Italy and dropped into the middle of Lahaina, halfway across the world.
All of the pastas, from the short, twisted strozzapreti to the squid ink spaghetti, are made in the restaurant, and they've been so popular that the Di Baris have grown a wholesale business, supplying pasta to restaurants on the west side of Maui. And this summer, they opened an adjacent retail space where you can buy their fresh noodles. They named it Bu'ono, a play on "buono" (delicious in Italian) and "'ono" (the same definition in Hawaiian). It is, like the restaurant, a perfect joining of Italy and Hawaii.
Sale Pepe
Open for dinner Monday through Saturday, 5 to 10 p.m. 878 Front St., Lahaina, (808) 667-7667, salepepemaui.com.