Scouting Into STEM
Girl Scouts of Hawaii is building year-round science, technology, engineering and mathematics (STEM) opportunities for its scouts.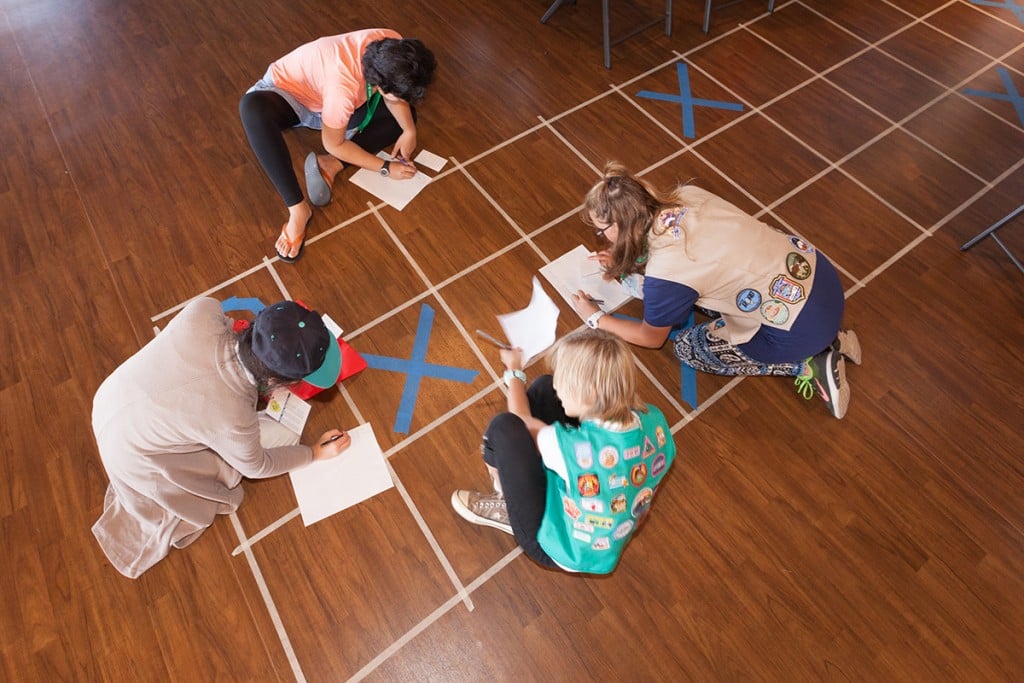 Move over, crafts and cookies. The Girl Scouts organization is making sure that their scouts get experience and exposure to women who work In STEM fields science, technology, engineering and mathematics (STEM). It is now the largest pipeline in the U.S. for female leaders in STEM fields. And it has committed to getting 2.5 million young women into STEM careers by 2025.
"We need to get Hawaii on this action," says Shari Chang, CEO of Girl Scouts of Hawaii – and the fourth-generation scout means business. This past November's STEM Fest, the largest-ever Girl Scouts event in the state, attracted almost 400 girls. They were met by 130 STEM professionals, mostly women, so the girls could see women in leadership roles, and visualize the potential of what they could be, too.
"The idea was to make STEM fun – the girls were so excited to launch their own rockets! – and they came away enchanted, with so many stories to tell," says Chang. "Many girls stay in contact with their mentors to learn more about internships and opportunities."
STEM careers are the fastest-growing sector of the U.S. economy and often the highest-paying job. To be competitive in the global economy, the U.S. needs an additional 1 million more STEM professionals than it is on track to produce.
Girl Scouts of Hawaii, recipient of a Career Connected Learning grant from the Hawaii Community Foundation, is building year-round STEM opportunities for its scouts, because exposure at a young age is key for girls.
"The research shows that girls like math and science, but they don't see themselves as engineers. So by high school, male students are eight times more likely to pursue STEM subjects," says Chang. "Our focus is on building confidence and leadership development. We need more projects to make it happen, and more exposure so girls have these experiences early on and don't see STEM jobs as out of reach."
With enough support, Chang believes Girl Scouts of Hawaii is poised to be a STEM development center for the Pacific basin. It is bringing in astronomers from the University of Hawaii and traditional navigators from the Polynesian Voyaging Society – balancing old and new sciences to create a cultural STEM experience unlike anything offered on the Mainland.
"Navigating by starlight brings out a whole new passion in the girls. It's an exotic opportunity no other state can provide," says Chang. "We hope to build that STEM pipeline for local girls, diversify our economy, and keep our young people here in Hawaii."
The Hawaii Community Foundation launched the Hawaii Island-based STEM learning program in 2014 when Thirty Meter Telescope created the THINK Fund at HCF and committed resources. Last year, Strada Education Network contributed funds that have expanded the Career Connected Learning grant program to reach students on Kauai and strengthen the alignment between various STEM learning programs that are currently available with the specific needs of Hawaii's evolving workforce.