Season's Listening! 6 essential Hawaii Christmas music albums
Our picks of the Hawaii Christmas music albums that should be on your playlist.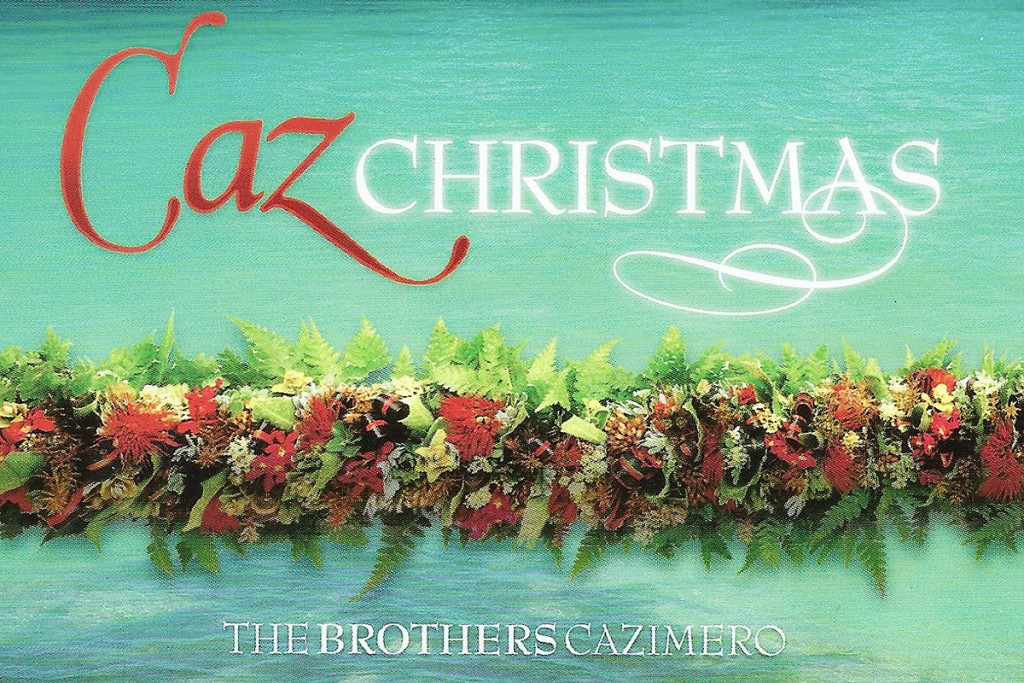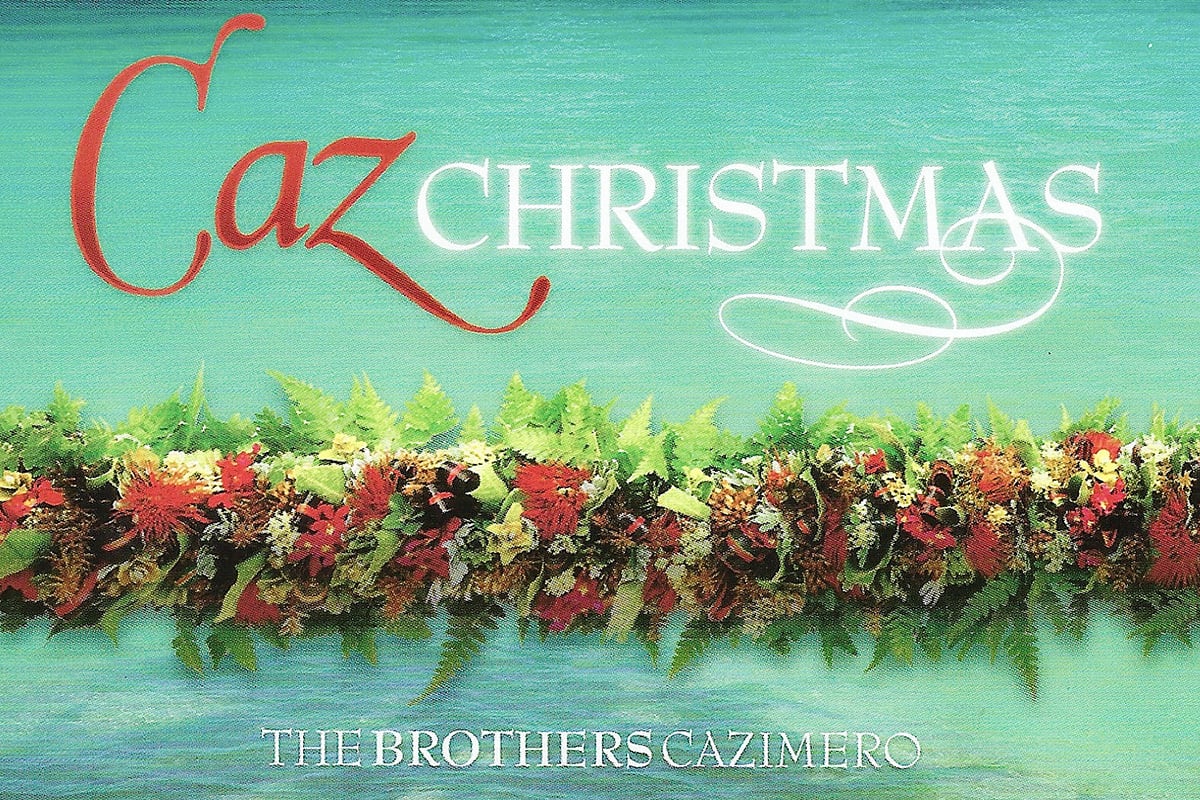 'Tis the season! The season, that is, when a bite in the air and the sudden manifestation of twinkling lights nudge you into revisiting the best of your Christmas music collection. You dive into the collection. Maybe the Mormon Tabernacle Choir, Perry Como, Burl Ives, Ella Fitzgerald, Elvis Presley and, in this writer's case, Bruce Springsteen, are the tunes on your holiday playlist.
But do you have any Hawaiian Christmas music?
We thought not. Let the Hawaii-made Christmas albums here and on the following pages sleigh ride into your season of giving soundtrack. You can find all of them on Amazon.com and on Apple iTunes.
Here, in no particular order, are HAWAII Magazine's picks of the 6 essential Hawaii Christmas music albums.

Caz Christmas

Brothers Cazimero
Mountain Apple Co., 2006
Robert and Roland Cazimero's love of Christmas is well known in the Islands. Their annual Cazimero Christmas concerts are a popular holiday season tradition. They've put together four Christmas albums since 1984. So why is this mix of modern and traditional tunes the best of the bunch? Robert and Roland's exceptional arrangement skills have only grown more accomplished over time, and their harmonies increasingly sublime. Infused with imaginative twists that are the Caz's calling card, Caz Christmas sounds fresh every holiday season.
Christmas Day in Hawaii Nei
Makaha Sons
Tropical Music, 1999
Take the chicken skin-inducing harmonies of Makaha Sons' Moon Kaukahi and John and Jerome Koko. Add the trio's signature uncluttered acoustic arrangements—six- and twelve-string guitar and stand-up bass. Then mix with a playlist matching up classic holiday songs ("Winter Wonderland," "Silent Night") and a handful of originals (Moon Kaukahi's lovely title track). What's left to do after the gift shopping is done? Sit back in your favorite chair, press play, close your eyes and Christmas in Hawaii is suddenly wherever in the world you are.
A Hawaiian Christmas
Amy Hanaialii
Tiki Man Records, 2007
Amy Hanaialii can sing just about anything. But she is at her best when wrapping her versatile voice around Hawaiian-language music. Amy's first Christmas album—made up of traditional holiday tunes from her Maui childhood—is almost wholly in Hawaiian, which is where its true pleasures lie. "Betelehema Iki E" ("O Little Town of Bethlehem"), "Hamau E Na Kanaka" ("Hark! The Herald Angels Sing") and "Po Hemolele" ("O Holy Night"), among others, sound brand new guided by Amy's exquisite vocals and soothing nahenahe (soft, melodious) arrangements.
Maluhia
Kealii Reichel
Punahele Productions, 2006
Maluhia is the Hawaiian word for "peaceful." That's precisely the easy feeling renowned Maui vocalist, musician and kumu hula Reichel delivers on his first Christmas album. Maluhia is an often reflective collection of holiday tunes, sung in English and Hawaiian. Reichel wraps his warm, luxurious voice around Hawaiian hymns [an a capella version of "Nu Oli (Glad Tidings)"], traditionals ("O Holy Night"), contemporary songs ("Merry Christmas, Darling) and originals (songwriter Puakea Nogelmeier's "Ke Au Maluhia"). The perfect soundtrack for a quiet Christmas Eve.
Ki Hoalu Christmas
Various Artists
Dancing Cat Records, 1996
You'll find a small handful of multiartist Christmas albums featuring the Grammy-winning art of Hawaiian slack key guitar (ki hoalu), most quite good. This is the best of the bunch, compiled by pianist/slack key guitar fan George Winston for his Dancing Cat Records label. Among the musicians on the track list are Ledward Kaapana, George Kahumoku Jr., Keola Beamer, Bla Pahinui and the late Barney Isaacs—all in fine form. The liner notes, explaining, for example, the origins of "Mele Kalikimaka" (performed here by Cyril Pahinui), are almost as impeccable as the music.
Willie Kalikimaka
Willie K
Mountain Apple Co., 1999
The standout track here is the Maui vocalist/musician's breathtaking rendition of "O Holy Night," his crystalline baritone and soaring falsetto front and center throughout. Come Christmas, it's a staple on Hawaii radio. The rest of the tracks on Willie Kalikimaka, however, are hardly throwaway. Willie brings the same emotional vocal punch to "What Child Is This/Greensleeves" and "Silent Night," and has goofy ukulele fun with "Mele Kalikimaka." Trading acoustic and steel guitar licks with fellow Maui resident Willie Nelson on "Away in a Manger?" Priceless.