See rarely displayed artifacts from King Kalakaua's reign
The Honolulu Museum of Art's "Hooulu Hawaii: The King Kalakaua Era" exhibit showcases the art and fashion of Hawaii's 19th century.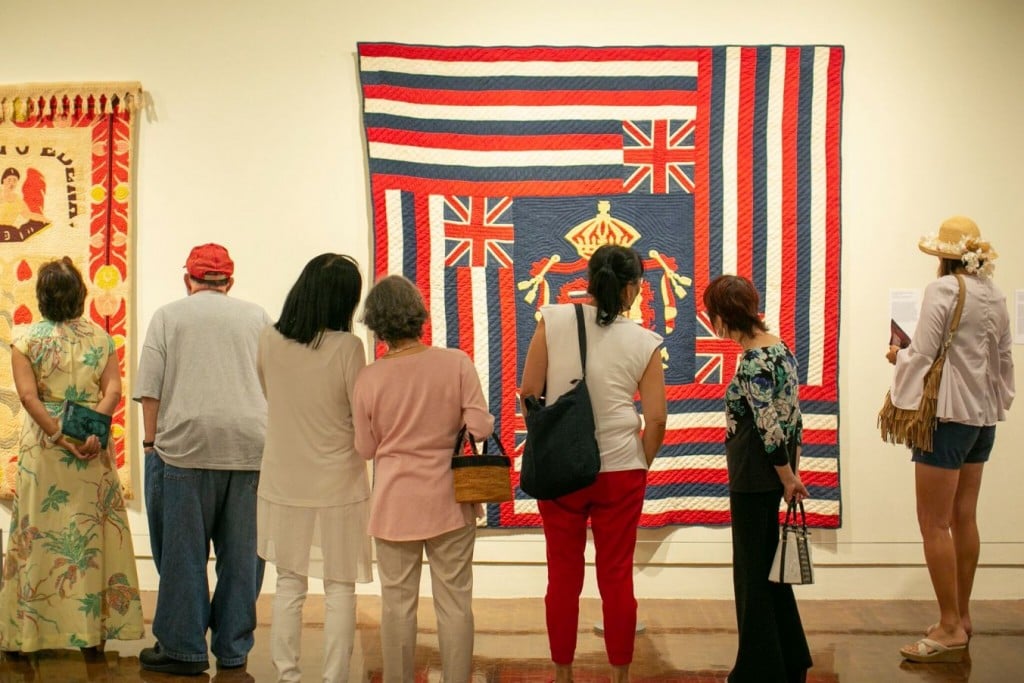 From now through January 2019, the Honolulu Museum of Art has unique artifacts and relics on display that represent a unique time in Hawaii's history as it was increasing its international relations and cementing a place in the modern world. The exhibition also portrays how Hawaii royalty was willing to mix their indigenous traditions, fashion and culture with concepts from foreign lands and even embrace fashion, art and musical instruments that were not their own.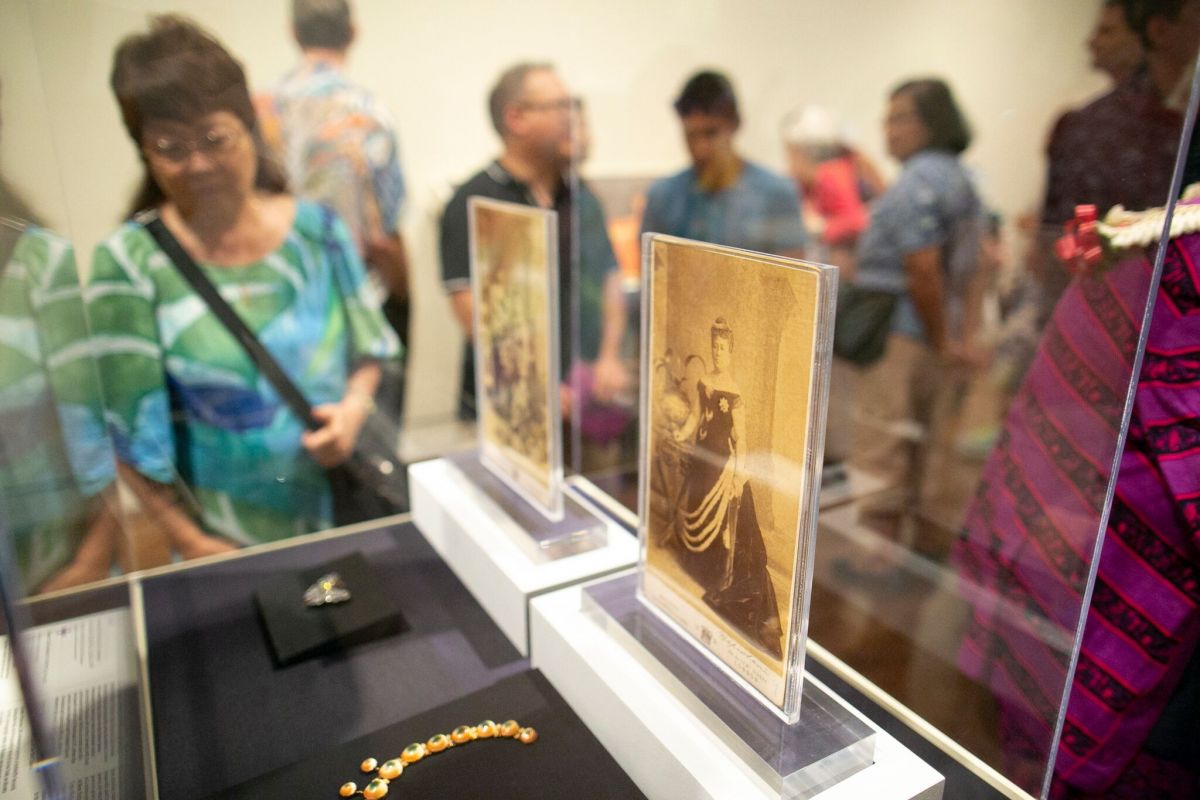 King David Kalakaua, whose reign over the Kingdom of Hawaii lasted from 1874 to 1891, played a vital role in increasing cultural awareness and pushed for Hawaiians to broaden their horizons during his time as king. A supporter of new technologies, Kalakaua thought to immortalize Hawaii through the practice of photography, which was still very much in its developing days during his time. "He utilized photography to really share what he wanted to with the world," says Kealoha Johnston, the exhibit's Native Hawaiian curator. On display throughout the exhibit are pictures of King Kalakaua, Queen Liliuokalani, Queen Kapiolani and the earliest known photograph of hula, which was taken in the 1850s.
In another photo, three hula practitioners are holding ukulele, which originated from a Portuguese instrument called the machete. The four-stringed device quickly became the king's favorite instrument, and in a sense, this photo illustrates that the Hawaiian people were not afraid to merge traditional Hawaiian customs with new, foreign instruments.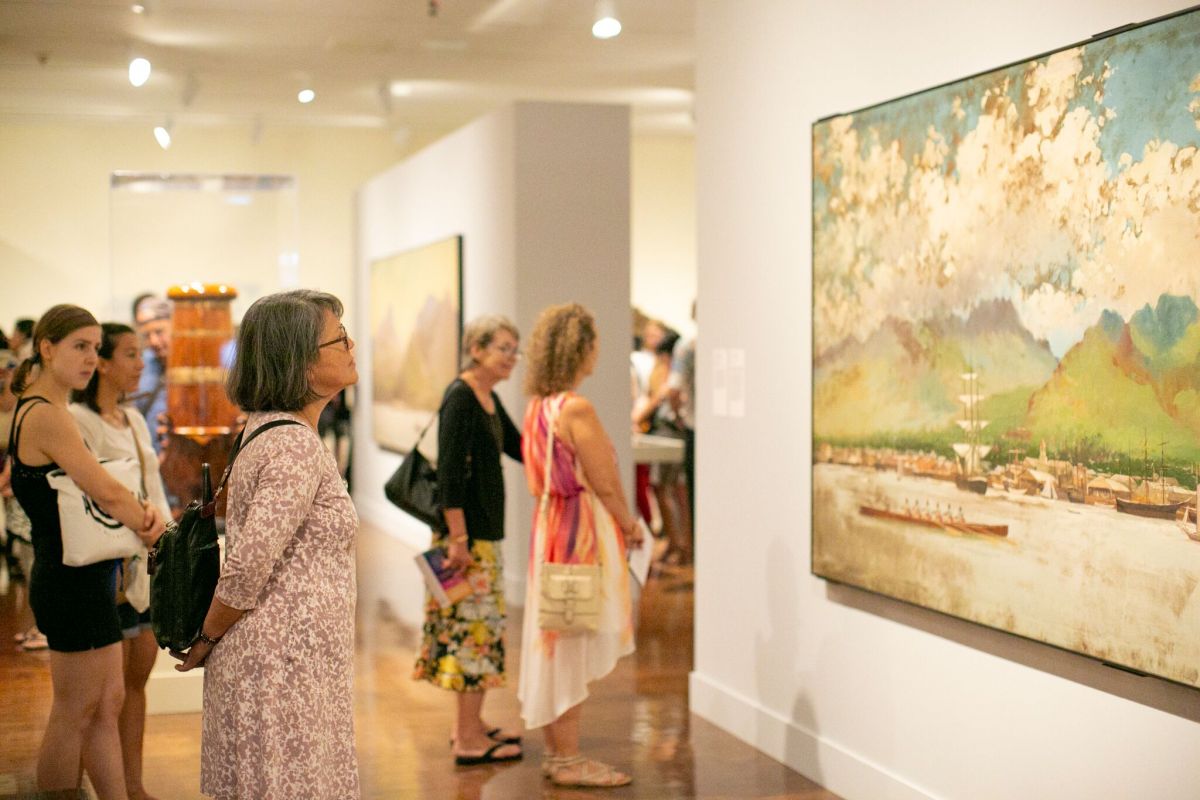 Queen Kapiolani was also not one to shy away from non-native concepts, and her jewelry, accessories and photographs show a mix of foreign and Hawaiian designs. In one picture on display, Queen Kapiolani is seen wearing a black, flowing gown that looks like something a European monarch would wear, however also weaved around the gown's skirt are three yellow lei hulu (feather lei), a traditional adornment.
The exhibit, which has been in the works for over three years, required the cooperation of multiple museums, private collectors and Iolani Palace, and provides an insightful view into a defining period in Hawaii's history. Visitors can also expect to find early ukulele, Queen Kapiolani's riding cape, made entirely of feathers that King Kalakaua had purchased on his world travels, and a large collection of medals and badges of both international and Hawaiian royal orders.
"Hooulu Hawaii: The King Kalakaua Era" can be viewed at the Honolulu Museum of Art, 900 S. Beretania St., Honolulu, Oahu, honolulumuseum.org.