Shake your hips at Hawaii Tahitian Festival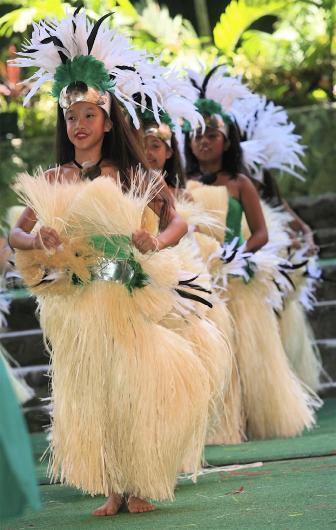 If you're on Oahu this Saturday, stop by the Polynesian Cultural Center in Laie for the annual Tahitian Festival, Te Mahana Hiroa O Tahiti.
More than 100 dancers, ranging in ages 3 to 18, will compete in the dance competition. Unlike hula's gentle moves, Tahitian dancing involves quick shaking movements to the sound of fast rhythmic beating Tahitian drums. It's the sexy dance most people think of as "hula."

Te Mahana Hiroa O Tahiti honors the yearly heiva nui (celebration) held in Papeete, Tahiti, which celebrates the culture and traditions of dance and drumming.
That's one of the best things we love about these Islands. We celebrate so many cultures. Even if you're not Tahitian, please feel free to shake it up, baby.
Tickets are $8 for adults and $6 for keiki ages three to 11 years old. Call (800) 367-7060 or (808) 293-3333.