Shipping Maui onions to the Mainland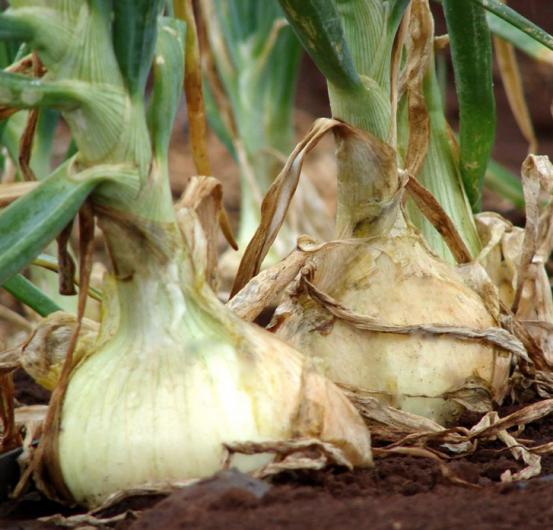 You ask. We answer.
HAWAII Magazine reader J. Denomme asks: Is it possible to order Maui onions and have them shipped to the Mainland?
Bust out those Maui onion recipes you've been craving, J! There are indeed a few options for having the famously sweet, non-pungent onions sent fresh to you.
After some thorough searching, we found a pair of Web sites that ship authentic Maui-grown onions to the Mainland U.S.
Lahaina-based Take Home Maui sells the prized bulb online along with a selection of other Hawaii-grown produce—Maui Gold pineapples, papayas from the Big Island of Hawaii, etc.
The onions are sold in cases from 5 lbs. to 40 lbs., shippable anywhere in the U.S. To ensure the onions stay fresh, they're packed and shipped early in the week, and arrive in two to three days.
For more information, click here, or call (800) 545-MAUI.
A related site, Maui-info.com, also sells and ships the onions nationwide along with an array of Maui onion products. Everything from Maui onion-flavored macadamia nuts to mustards. If you have a green thumb and want to start your own Maui onion garden, you'll also find the seeds to start with.
Click here for more information, or call (808) 661-1457.
Since Maui onions are out of season right now prices are slightly higher. The onions—grown exclusively in Maui's upcountry Kula district on the cooler slopes of Mount Haleakala— are more plentiful and less expensive from May to August.
If you're a serious fan of Maui onions, you might also want to plan a pilgrimage to the Maui Onion Festival, held annually at Whalers Village in Kaanapali Resort.
Anyone out there know of other vendors that ship Maui onions? Help J. out with a comment below.