Shop for Hawaii-made gifts at Oahu's South Shore Market in Kakaako
Quirky, handmade and unique finds by local Hawaii designers, just in time for the holidays.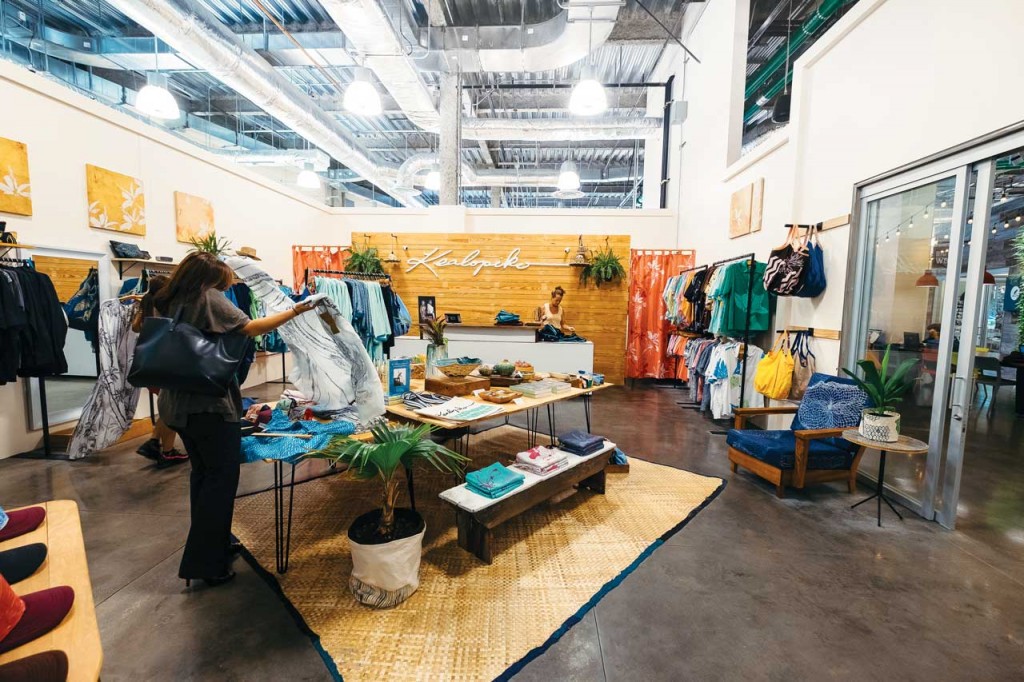 Browse these stores online or at the new South Shore Market in Kakaako, a collection of boutiques by local designers, and you're likely to find something for everyone on your holiday shopping list.
For mom: Custom pillows from Fishcake
At Fishcake, pillows with Laurie Sumiye's designs of native Hawaiian birds and plants will have everyone flocking to your living space. $50, fishcake.us.
For your pup: Pet bandanas from Mori Hawaii
Kick your canines' cool-kid appeal up a notch or two by slipping one of Mori's MaiPup pet bandanas around their collar. In charming prints featuring bananas or sushi, these will make your furry BFF the hottest dog on the block. $18, morihawaii.com.
For your brother: Bold shirts from Salvage Public
Oahu proud? Say it loud with surfwear brand Salvage Public's soft T-shirt. $48, salvagepublic.com.
For your coworkers: Local kine cards from Mori Hawaii
When it comes to saying it right, Mori's slew of sassy to stylish cards is a lifesaver. Whether it's tropical illustrations or sweet sayings, these creations from local makers and artists will win over your friends every time. $5 each, or three for $12, morihawaii.com.
For dad: Fancy slippahs from Salvage Public
A special collaboration between Island Slipper and Salvage Public, these fashionable and sturdy flip-flops (or slippahs, as locals call them) are made in Hawaii with soft leather, in whiskey and white. $98, salvagepublic.com.
For your sister: Unique totes from Kealopiko
Whether it's books or beach toys, it's in the bag with this Kealopiko tote, the design patterned after the traditional throw net used by Hawaiians for fishing. $95, kealopiko.com.
For your grandparents: Chocolate from Moloaaa Bay
Moloaaa Bay crafts chocolate grown and made on Kauai to satisfy all chocolate cravings. Try one (or all) of the four varieties available at Fishcake: milk chocolate, 70 percent smooth dark chocolate, 60 percent dessert chocolate or 60 percent chocolate with cinnamon. $14, moloaabaycoffee.com/collections/chocolate.