Show your love for Hilo with these local products
This Big Island town hides some sweet shopping finds.
We've got hula and Hilo on the mind this week, two sources of island charm with a deeply rooted history. The Merrie Monarch Festival is just about at its end, but we can't help but feel like we've left our hearts in Hilo, the bayside Big Island town with a sleepy, vintage vibe reminiscent of Old Hawaii.
In honor of the talented makers that are native to this little city, we've rounded up a handful of our favorite Big Island-made products, crafted by locals, with Hilo at heart.
Hilo map tumblers
These beautifully crafted tumblers are a collaboration between Hana Hou Hilo boutique and California-based Malia Landis, AKA Salt and Earth Ceramics. Hilo holds a very special place in the heart and childhood of Landis, who visits her mother there every year and spent her childhood growing up just north of it, in Waimea. The intricate map is accented with rich, gold stars denoting stand-out landmarks. Contact Hana Hou Hilo at info@hanahouhilo.com for more information and to order.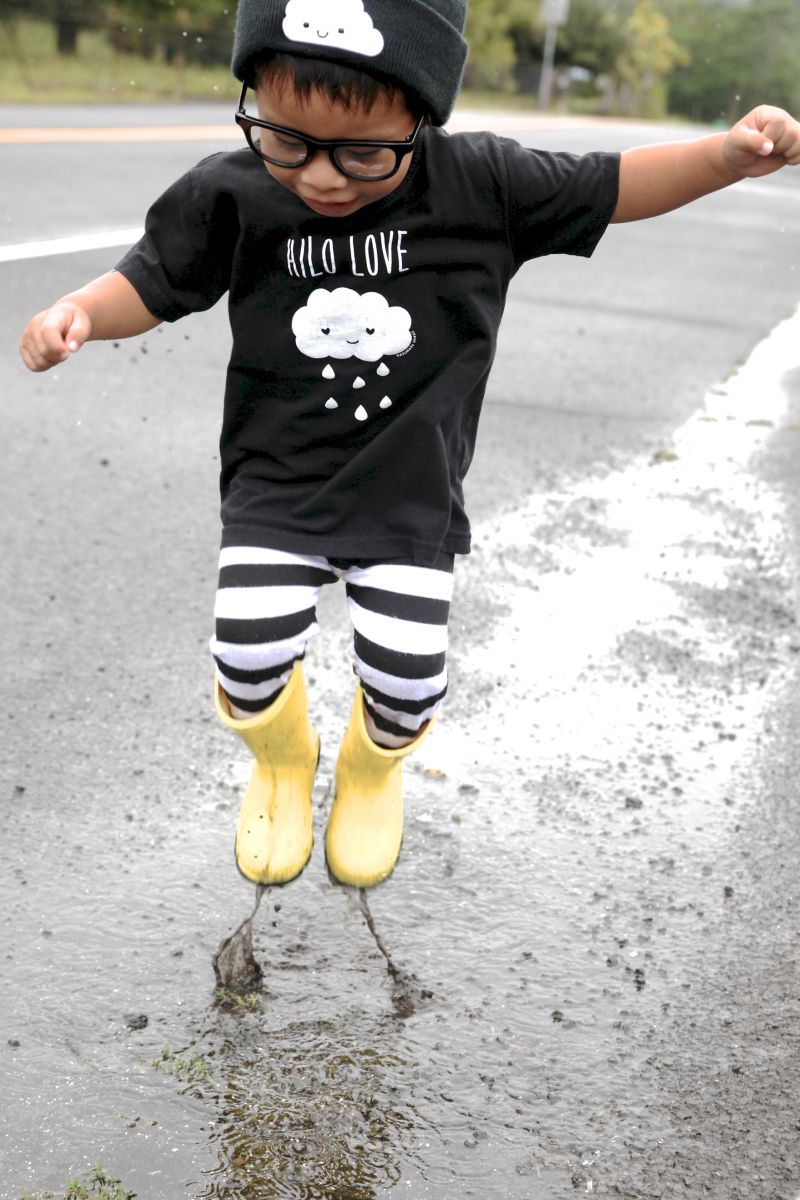 Cheeky kids' and adults' tees and totes
We never get sick of MaruMaru Hawaii's clever, Hilo-centric tees and totes—especially the ones for keiki. "Hilo, das why" declares one, while another proudly states "ITO love" (that's ITO as in the Hilo airport code!). The team's latest project? A collaboration tote with lunch counter Café 100 that's an ode to—what else?—loco moco, the eatery's go-to dish. $20 each for tees and totes. Check back next week for the online sales to open again! (They go on hiatus to focus on the Merrie Monarch craft fair.)
Ku + Moe bracelets and earrings
Ku + Moe is an artistic exploration of wearable fiber art forms with an organic, quintessentially Hawaii vibe, from dainty, hammered bangles to color-contrasting geometric statement earrings, made with a variety of weaving styles and metals. Contact Ku + Moe for custom orders. Prices range from $35–$65.