SLIDESHOW: The Big Island of Hawaii's 5 National Parks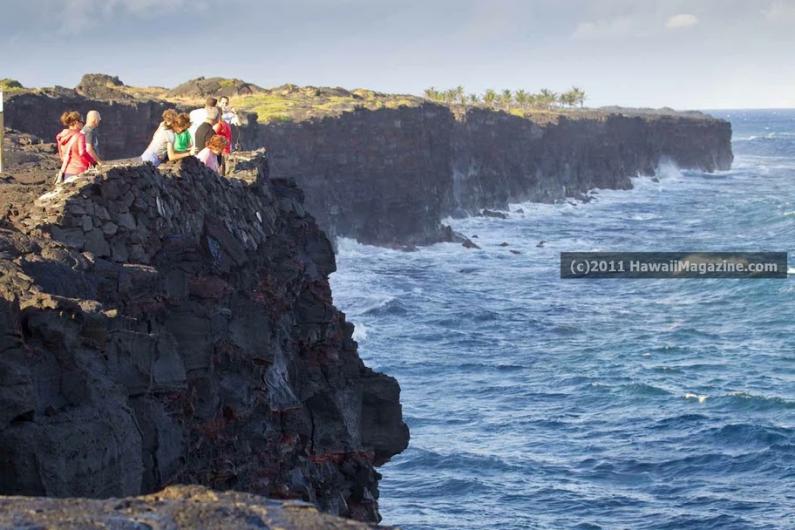 Hawaii's largest island—the Big Island—is the only one in the state with five national parks.
In the September/October 2011 issue of HAWAII Magazine, we take our reader ohana along for the ride on an around-the-island road trip to visit all of 'em.
Earlier this summer, HAWAII Magazine photographer David Croxford and I escaped from our downtown Honolulu offices for a few days to explore the National Park Service sites of the Big Island. The island that is home to one of the most visited parks in the United States—Hawaii Volcanoes National Park—has more National Park Service-managed lands that any of its neighboring islands, with each park claiming its own mix of natural, cultural and historical treasures.
You can check our photo-filled feature on all five Big Island national park sites—Hawaii Volcanoes National Park, Puuhonua o Honaunau National Historical Park, Kaloko-Honokohau National Historical Park, Puukohola Heiau National Historic Site and the Ala Kahakai National Historic Trail—in the HAWAII Magazine feature The Big Island's National Treasures. It's on newsstands, in bookstores, arriving in subscriber mailboxes or available by digital subscription right now.
Not a HAWAII Magazine subscriber yet? Click here for a one-year subscription to our print edition, or click here to subscribe to our digital edition.
We had such a great time on our road trip, we have to recommend you visit all five National Park Service sites on your next visit to the Big Island. Until then, check out our slideshow tour below, which features even more of David Croxford's fine photos, most of which we couldn't it into the print magazine. (Traveling with David, I always get more photos for our features than I can ever hope to use in the magazine. Trust me, that's a compliment for David, not a complaint.)
Enjoy!
(Click on the slideshow frame to enlarge the photos.)