Smoking to be banned at all Oahu beaches, parks and bus stops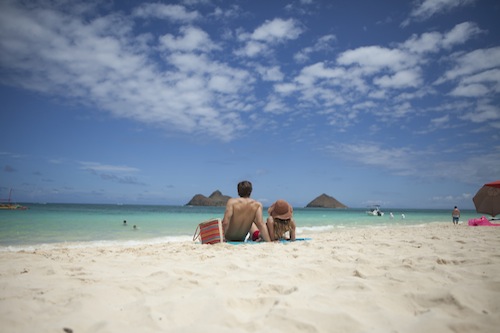 Banned earlier this year from lighting up at a handful of popular Oahu beaches and parks, smokers will now have to contend with smoke-free zones at all Oahu parks, beaches and bus stops.
On Sunday, Honolulu mayor Kirk Caldwell signed into law two bills passed by the Honolulu City Council earlier this month banning smoking in still more public places on Oahu.
Beginning Jan. 1, 2014, all city parks, beaches, athletic fields and facilities will become absolute smoke-free zones. Smoking bans at Oahu bus stops will take effect within the next four months. The laws are part of the City & County of Honolulu's contribution to a statewide effort to reduce cigarette-butt litter and address public health concerns about second-hand smoke in public areas.
The expanded bans on smoking arrive three months after a bill passed in April outlawing smoking at Waikiki's popular Duke Kahanamoku and Kuhio beach parks, all sandy sections of Ala Moana Regional Park, Sandy Beach Park, and the entirety of 300-acre Kapiolani Park. The popular east Honolulu snorkeling spot, Hanauma Bay Nature Preserve, banned smoking in 1993.
The nine-member council unanimously approved the latest two anti-smoking measures—Bills 25 and 28—which also outline specific fines offenders should expect to face if caught lighting up.
Bill 25, introduced by City Councilman Ikaika Anderson, bans smoking at public parks and recreation areas. This includes tennis courts, softball fields and public pools. The only exception is municipal golf courses.
Bill 28, introduced by City Councilman Ron Menor, makes it unlawful to smoke within a 20-foot perimeter around all of Oahu's more than 4,000 city bus stops.
Fines for smokers who ignore the new laws will start at $100 for the first offense. The fine increases with each additional citation.
A statewide law, on the books since November 2006, bans smoking within 20 feet of entrances to stores, restaurants, bars and workplaces. Offenders can face fines up to $50, and businesses can be fined hundreds of dollars.
For additional information about Hawaii's no-smoking law, click here.