Snow? No! Travelers name Hawaii top holiday dream escape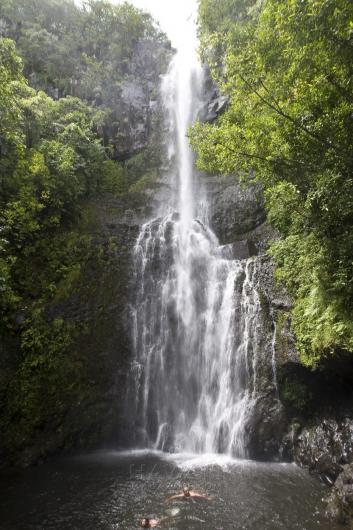 Dreaming about something other than a white Christmas this winter? May we suggest stopping by the Islands. Readers from online travel community TripAdvisor seem to agree—they picked Hawaii as this year's top holiday dream escape.
Hawaii is a great place to be in the winter. In the latest issue of HAWAII Magazine, we give you 13 reasons why "Winter in Hawaii is Better Than Your Summer." If you haven't checked out the issue yet, it's currently available at most national bookstores and newsstands. Or perhaps a print subscription or online edition is more to your liking.
However, the survey is wishful thinking for many travelers: only 13 percent of the 1,800 surveyed by TripAdvisor said they plan on "escaping" by taking a dream trip this holiday season. Likely a reflection of the shaky economic times and traditionally high airfares.
Conversely, a separate poll by TripAdvisor reveals 42 percent of Americans plan to travel this holiday season, up from 39 percent a year ago. This stat is somewhat misleading, however, as many are likely visiting family this holiday season, not whisking themselves off to a faraway locale.
The top ten is comprised of a mix of tropical and urban spots, with travelers selecting Hawaii over London, Paris, Aruba, New York City, Las Vegas, Jamaica, Rome, Bahamas and Tahiti, in that order.