So What's the Big Deal With Malasadas?
Here's the story of how these Portuguese doughnuts became a Hawaiʻi icon.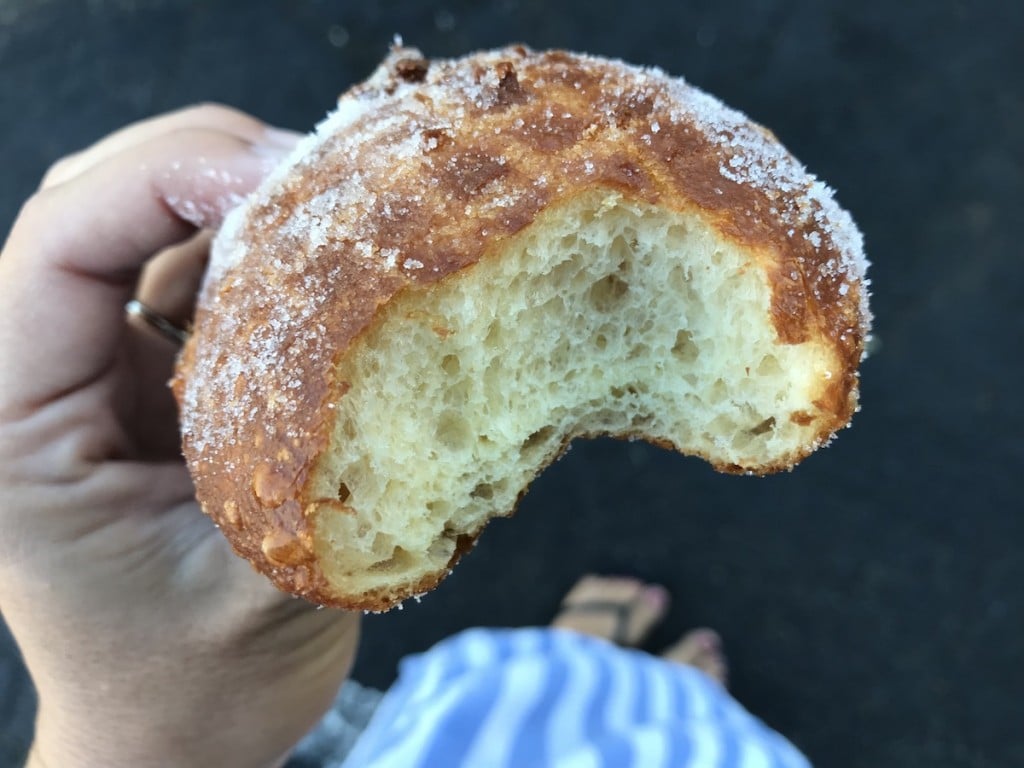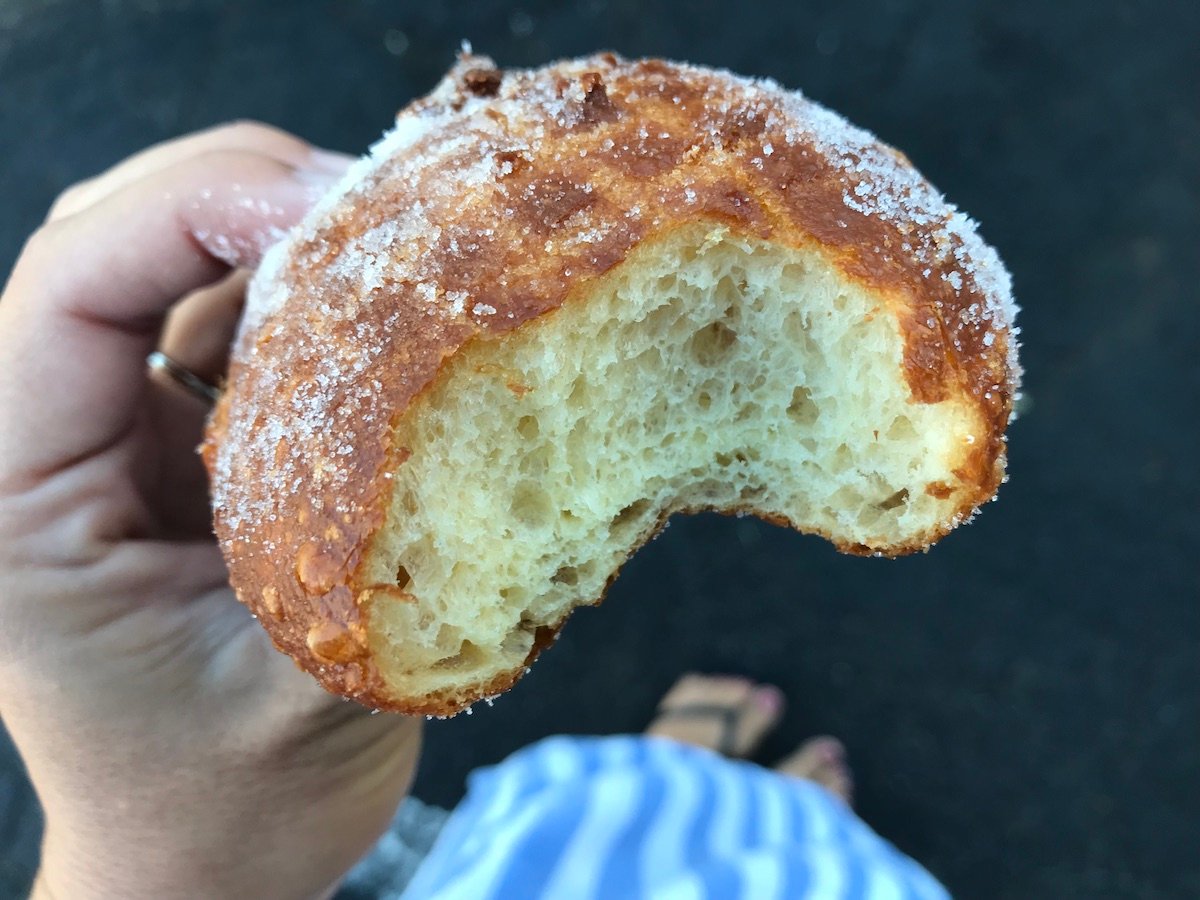 I grew up eating malasadas—after surfing, at the office, on Fat Tuesday (like today)—but it wasn't until I was working as a food writer that I realized their Portuguese origins aren't so clear cut.
These deep-fried, sugar-dusted doughnuts were brought to Hawaii with the 1878 arrival of Portuguese plantation laborers from the Madeira and Azores islands. In fact, malasadas, which is loosely translated to "poorly cooked," are thought to be the speciality of São Miguel, an island in the Azores that was first settled by the Portuguese in 1427.
In Portugal, however, there's a dessert called filhó, which is very similar: The dough is made with flour and eggs, then left to rise before shaped into balls, deep fried and sprinkled with a mixture of sugar and cinnamon. (In Brazil, they're covered with honey instead of sugar.)
Though you can find malasadas at local bakeries all over Hawaiʻi these days, it wasn't until Leonard Rego opened Leonard's Bakery on Oahu in 1953 that these doughtnuts became readily available to anyone (like me) with an obsession for sugary fried dough. The grandson of Portuguese immigrants, Rego began selling malasadas on Shrove Tuesday, the day before the start of Lent. Following his grandmother's recipe, he whipped up a batch of the traditional Portuguese dessert. "The bakers didn't think it was a good idea," says Lenny Rego Jr., the founder's son who now runs the bakery. "No one had heard of this malasada thing. But we did it anyway. And we've been selling them from that day on."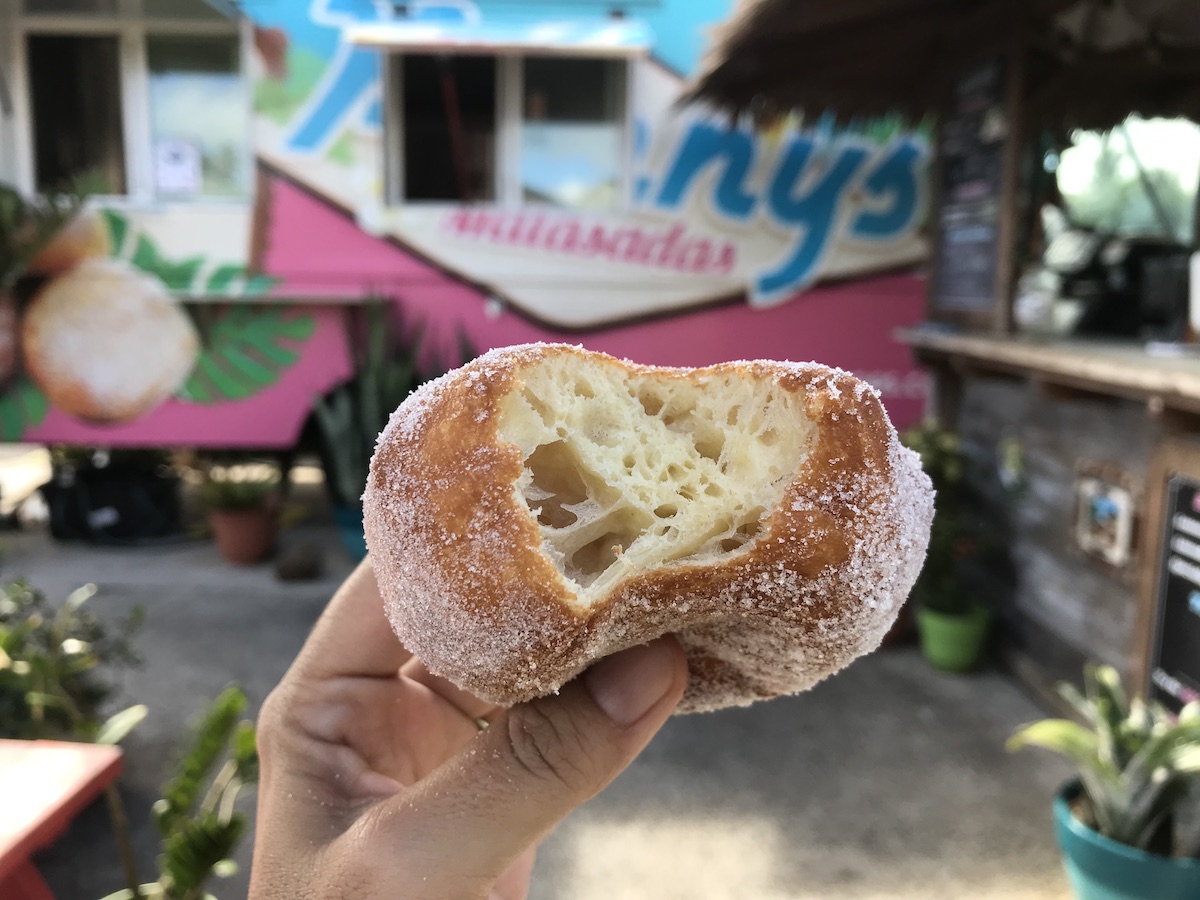 It was the perfect indulgence for Fat Tuesday, the day before Ash Wednesday. For Catholics, Fat Tuesday (aka Mardi Gras) is when you consumed all the fatty, sugary foods possible—before the start of Lent and the dreaded fasting begins. So it's no surprise that Mardi Gras is commonly referred to as Malasada Day in Hawaiʻi.
SEE ALSO: 7 of Our Favorite Malasadas to Celebrate Mardi Gras in Hawaiʻi
What makes malasadas so unique is its texture: The pastry has to be crispy on the outside and fluffy on the inside.
Though the traditional malasada is simple—just dusted with sugar—Hawaiʻi bakeries have come up with various versions that include dipping them in chocolate sauce or filling them with coconut-flavored haupia pudding. You can even get something called Malafrozada ice cream—ice cream studded with malasada bits—and a Malamode, the combination of the malasada ice cream stuffed into a warm malasada, at Pipeline Bakeshop & Creamery in Kaimukī on Oʻahu.
Hey, it's Fat Tuesday, so why not!