Take a tour through Lahaina's historic trail on Maui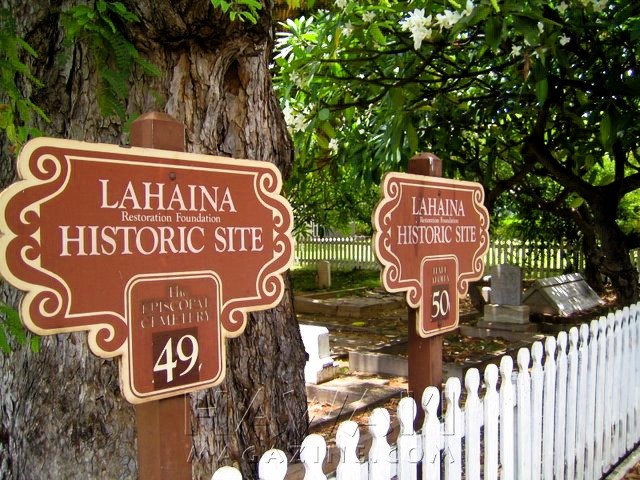 Lahaina, Maui was once a favorite hangout spot for Hawaiian royalty and rowdy sailors.
You can learn much about the first capital of the kingdom of Hawaii by strolling down Lahaina's historic trail. The self-guided walking tour features 62 historic and cultural sites.
The historic "trail" is not really a trail at all, but rather historical sites scattered throughout Lahaina. Many have been restored by the Lahaina Restoration Foundation, and can be found around the big Banyan tree and Lahaina Harbor. Look for the brown Lahaina Historic Site markers like these pictured on the right. Some sites have newer bronze markers with the sites' histories.
Want to learn more about the history of West Maui's largest town? Check out "A Walk into Lahaina's Past" in our March/April 2009 issue of HAWAII Magazine.
In the meantime, here are photos of some of the tour's sites. Click on the slideshow screen for larger photos.