The 5 Best Mai Tai in Hawaiʻi
Find out which versions of the popular tropical cocktail top our 2020 Readers' Choice Awards.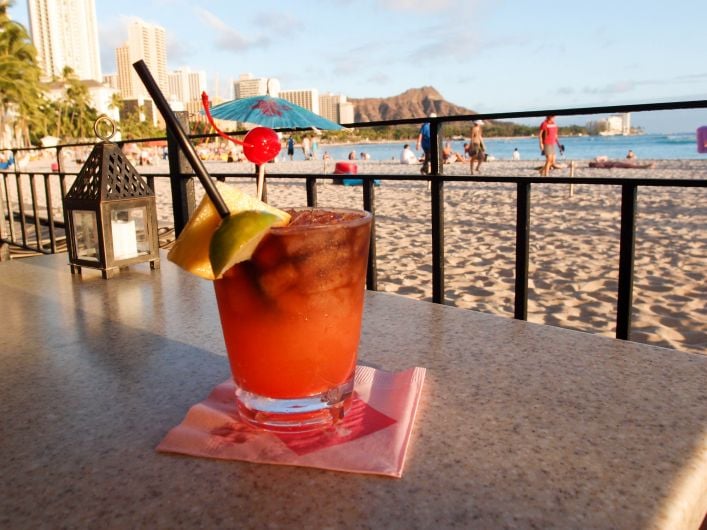 Our readers sipped, savored and then ranked their favorite versions of the iconic tropical drink in our 2020 Readers' Choice.
1. Duke's, Oʻahu, Maui, Kauaʻi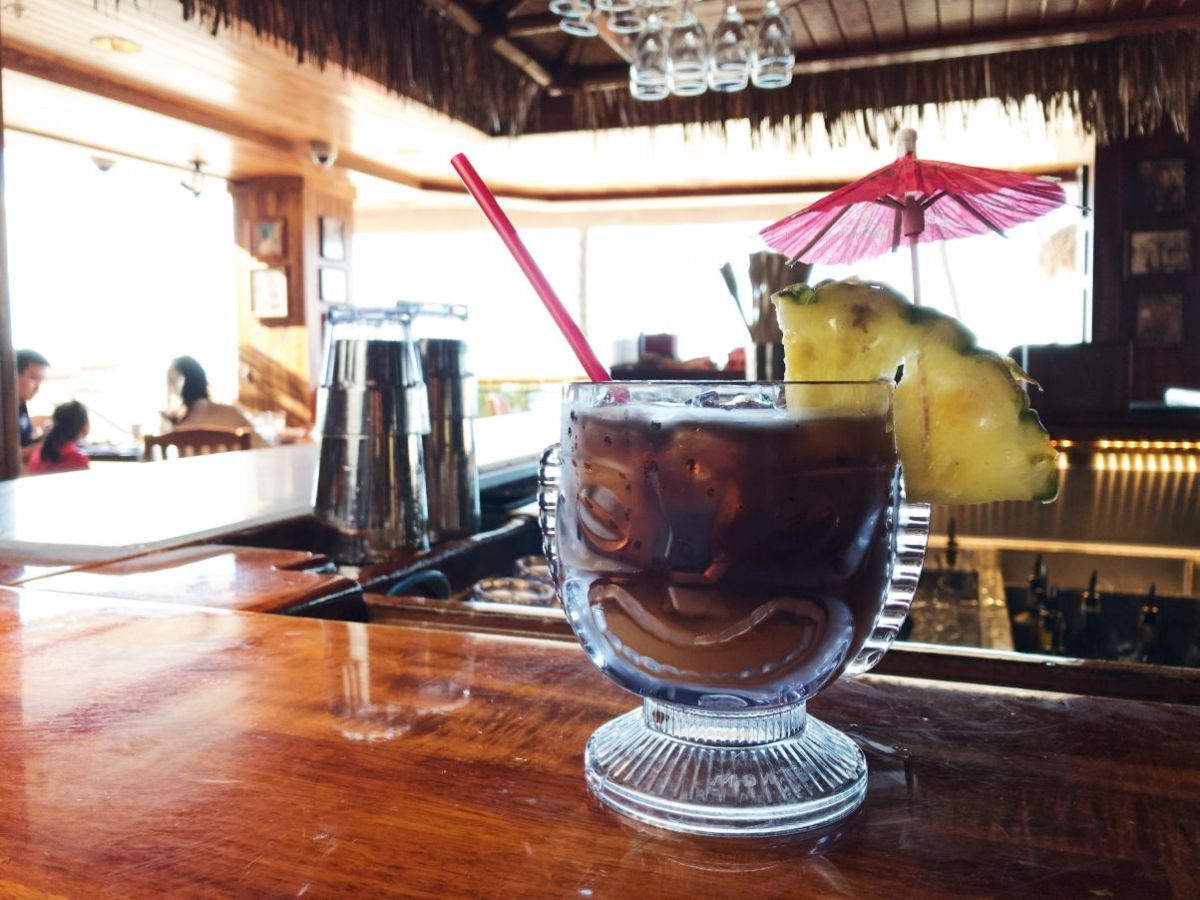 The famous mai tai from this island mainstay is made with fresh PPOG (pineapple, passion orange, guava) juice, along with light Hawaiian rum and Old Lahaina dark rum for a fruity, delicious cocktail with real potency. It's the fresh island juices and locally-made rum that gives it that extra pizazz—likely why you voted it No. 1 this year. Various locations, dukesrestaurants.com.
2. Mai Tai Bar at The Royal Hawaiian, Oʻahu
The Royal Hawaiian's classic bar is named after the mai tai, so no wonder they're good at it. Try six variations made with different types of rum, including one that claims to be as close to the classic 1940s Trader Vic's recipe as you can get, and an ultra-premium Aliʻi Mai Tai that goes for $35 and contains the finest aged rums topped with the bar's signature "coco loco" foam and bitters. The Royal Hawaiian Hotel, 2259 Kalākaua Ave., Waikīkī, Oʻahu. (808) 923-7311, royal-hawaiian.com/dining/maitaibar.
3. Monkeypod Kitchen, Oʻahu, Maui
With a finely balanced duet of Maui-made light and dark rums, lime and orange Curaçao, this exceptional mai tai is made with a house-made orgeat from macadamia nuts instead of almonds, and topped off with a crowd-pleasing honey lilikoʻi (passion fruit) foam. Locations in Wailea and Kāʻanapali on Maui, and Ko ʻOlina on Oʻahu, monkeypodkitchen.com.
4. Tahiti Nui, Kauaʻi
Known for its mai tais (there's even a virgin mai tai for the kids or the designated driver), this laid-back Kauaʻi spot is a great place to stop for an evening meal, some live music and the aforementioned drink—it's named "World Famous Tahiti Nui Mai Tai"—made following a secret original recipe perfected by restaurant founder Aunty Louise Marston and garnished with pineapple, lime and cherry. 5-5134 Kūhiō Highway, Hanalei, Kauaʻi, (808) 826-6277, thenui.com.
5. Mama's Fish House, Maui
Mama's mai tai is a great accompaniment to the top-rated seafood offerings at this beloved Maui restaurant. The strong, well-balanced mai tai is a throwback to the classic 1940s Trader Vic recipe, made with Hana Bay light and dark rum, orange liqueur, fresh fruit juices plus a few secret ingredients, and served in a glass tiki mug. 799 Poho Place, Pāʻia, Maui, (808) 579 8488, mamasfishhouse.com.